Longstrike Stock On Tripleshot/Lanard Shotgun/HandCannon
In this mod we put the Longstrike stock onto the tripleshot/lanard shotgun/handcannon
Modification Outcomes
This mod greatly increases the comfort of the blaster, as well as making it:
- more accurate as you actually have a stock to lean/rest against
- easier to prime, as once again you can lean/rest against the stock better
- also it just makes the blaster look cool!
Modifications Process
List of Tools/Materials:
- Dremel or tin snips
- Dremel cutting wheel (preferably the reinforced one)
- Hot glue gun
- 2 hot glue sticks
- 5 minute liquid epoxy
- Sand paper or Dremel sanding bit
Step 1:
Take apart your gun and remove all the internals. Just so nothing falls out and gets lost.
Step 2:
Then cut the blaster's shell like I did:
On the handle
At the Top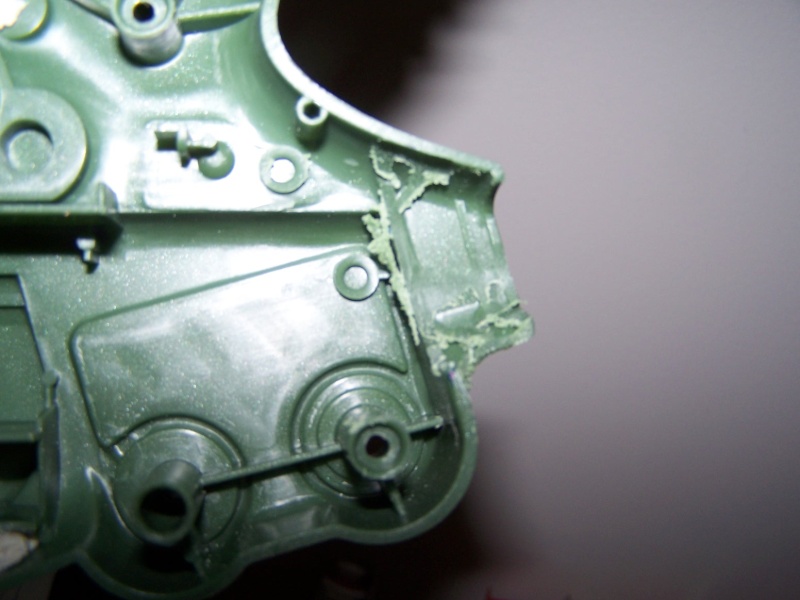 Repeat for the other side.
Then clean the cut up with some sand paper or a sanding bit.
Step 3:
Take your longstrike stock and remove all the screws to take it apart.
Step 4:
Cut the longstrike stock on both sides like this: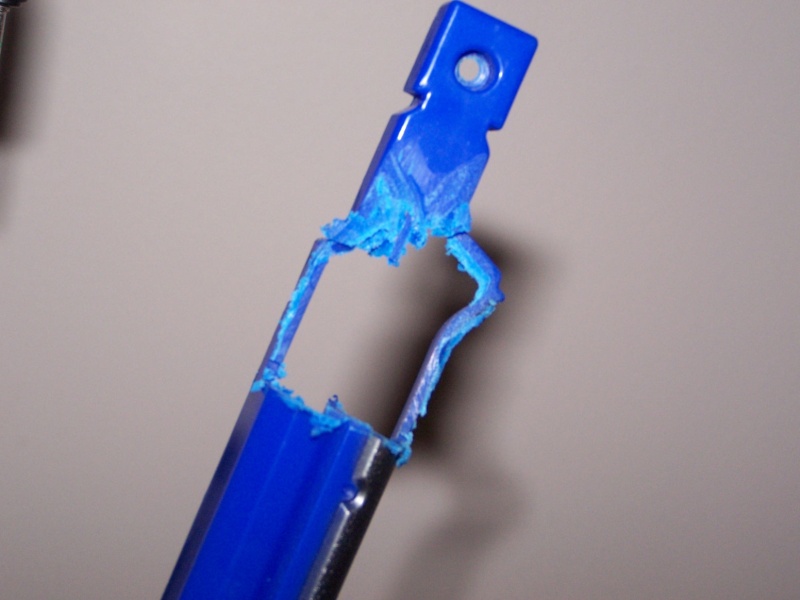 Step 5:
Then take this side of the longstrike stock and partly glue it in with hot glue. Make sure it's nice and straight.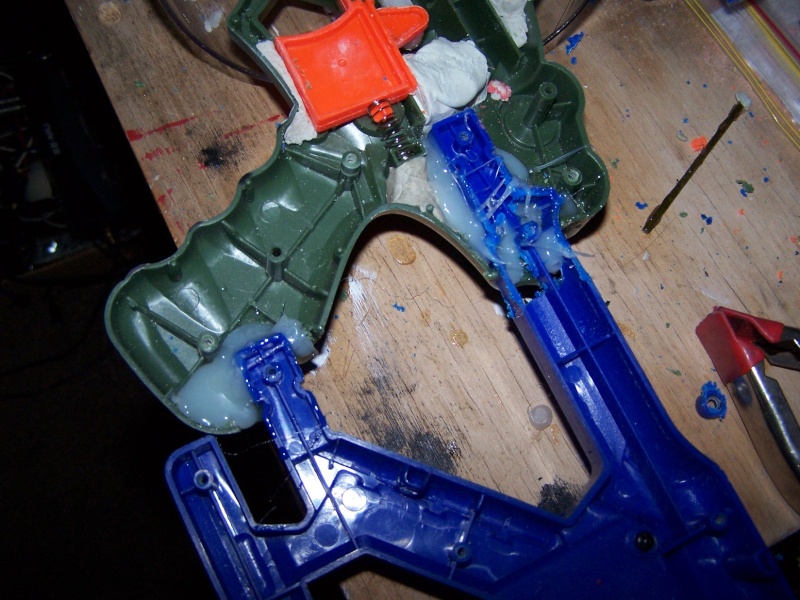 Step 6:
Then add some liquid epoxy to make the bond even stronger. You could also add epoxy putty but mines held up fine without.
Step 7:
Screw the other half of the longstrike stock on and then the blasters shell.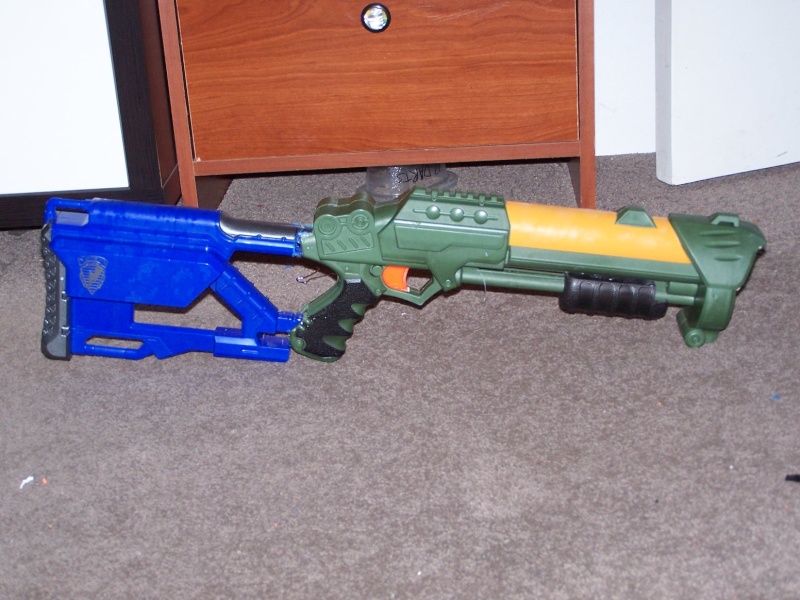 VIDEO