As many as you know,once one removes the 'double prime lock' from the Longshot, it may only be primed via the left bolt handle, seeing as I am left handed and I hold the handle with my left hand, this is extremely annoying for me.
So I opened up my longshot and stared at the 'double priming lock' for a good time, afterwards I realised one side is slightly angled, this is most likely the angle that allows you to easily close the breech.
I looked at anonther side that was just a 90 degree angle it was essentially just 'a corner of a square' due to this angle it would not allow the bolt to be primed a second time.
I still dont fully understand how it works but heres what I did.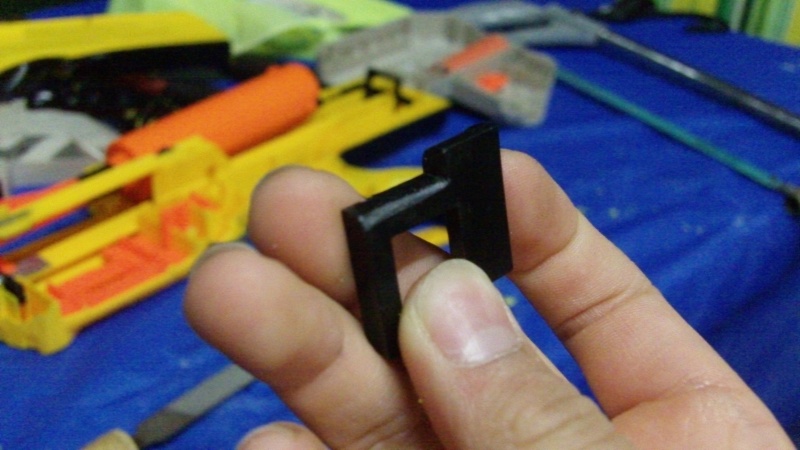 I simply just sanded down 'the corner of a square' to make it much more rounded allowing the bolt to be primed a second time however still allowing the gun to be primed either side.
Heres some more pictures
Enjoy lefties!
Thanks to Napolean for notifying me why this common problem occurs, that is not being able to prime from the left side.
Last edited by Ungmon on Sat Oct 15, 2011 11:21 am; edited 1 time in total