Ok, today we will see the making of the style of plunger rod i made for my homemade NF (the rod pictured was made for this how-to).
First you will need some 10mm x 10mm x1.5mm aluminum channel (from Bunnings), a piece of 20mm aluminum (or PVC) tube, a nail, e-tape and some glue/epoxy.
Cut a 2cm piece of the tube and the channel to the length you need.Then drill a hole through the channel about 1cm from the end, and through the piece of tube aswell.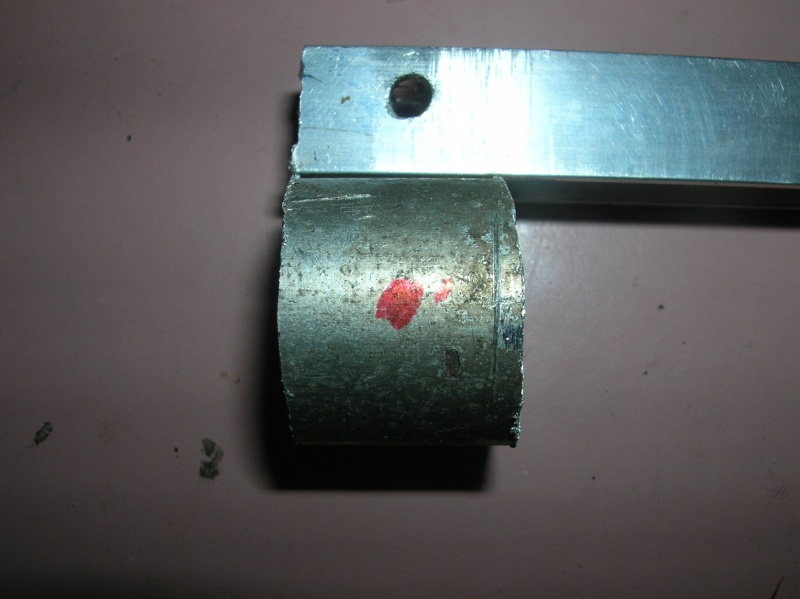 Wrap the e-tape around the drilled end of the channel so that the tube fits tight onto the end.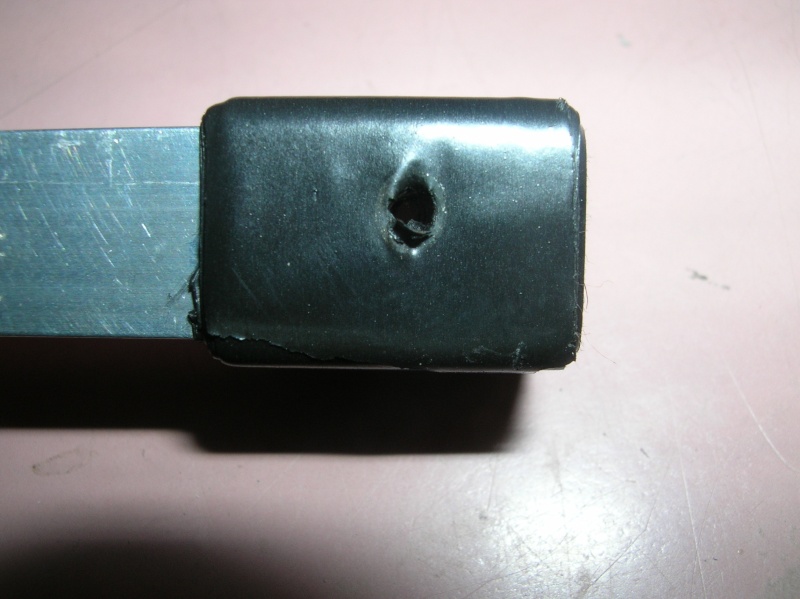 Now cut a 1cm piece of the nail and thred it through the hoes you drilled
I grinded the nail to fit flush to the tube.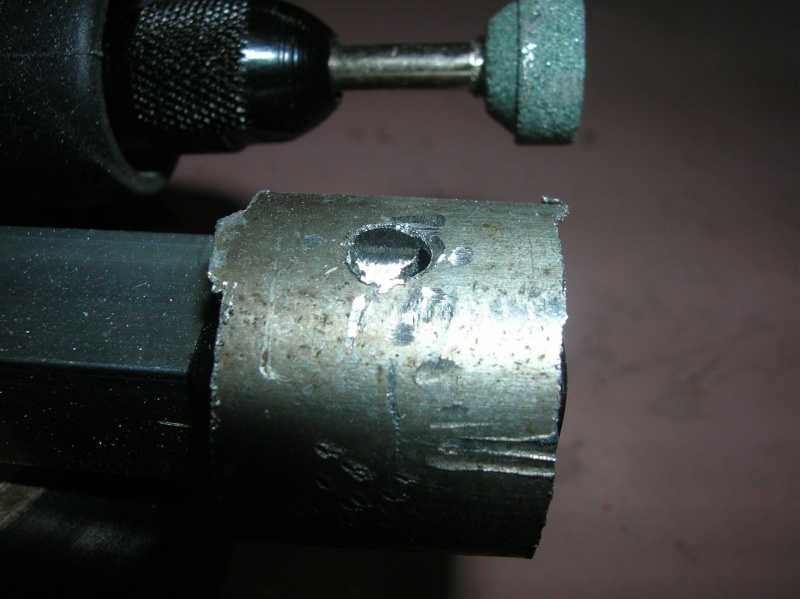 Then i filled the tube with hot glue( you can use any glue/epoxy you like) and fitted a felt pad to the top, then wrapped it with some more e-tape.Then put an Oring on it, then more e-tape to make it seal.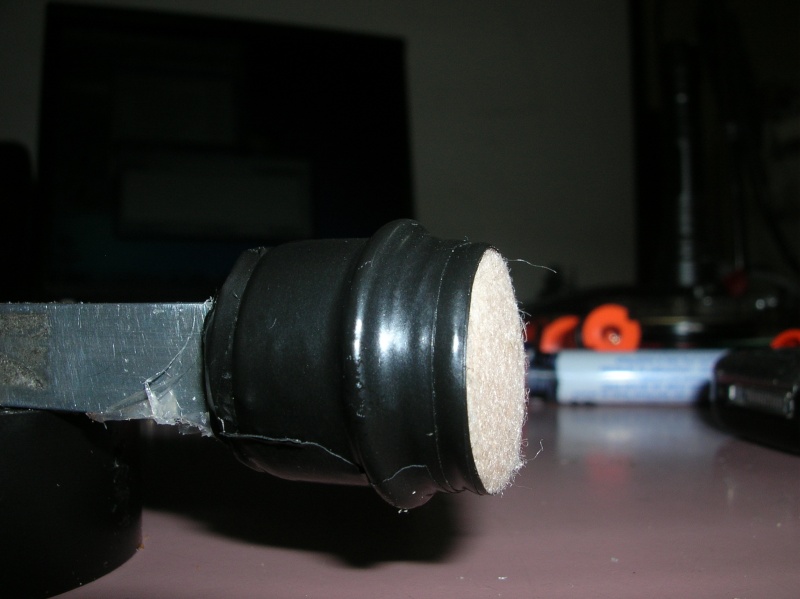 Now for the catch notch. Fine the spot on the channel where the catch will ne to hold the rod when primed and cut a groove in the channel(the frst time i made the style of rod it took 3 cuts to get the right spot so measure twice and cut once )
Now at the end of the channel drill a nother hole so it can be used for a handle(for this write up i just used a nother nail).And there you have it, the Gooni style plunger rod all ready togo.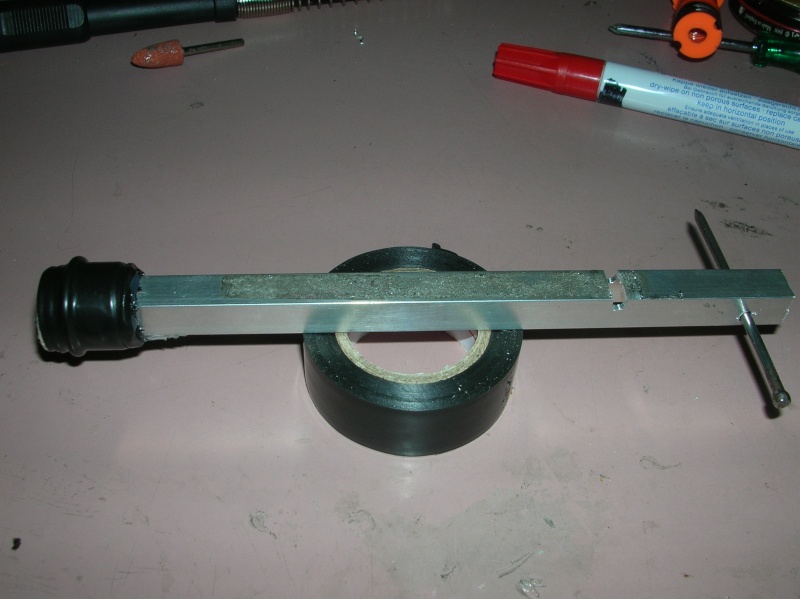 Here is one i made earlier in said homemade NF.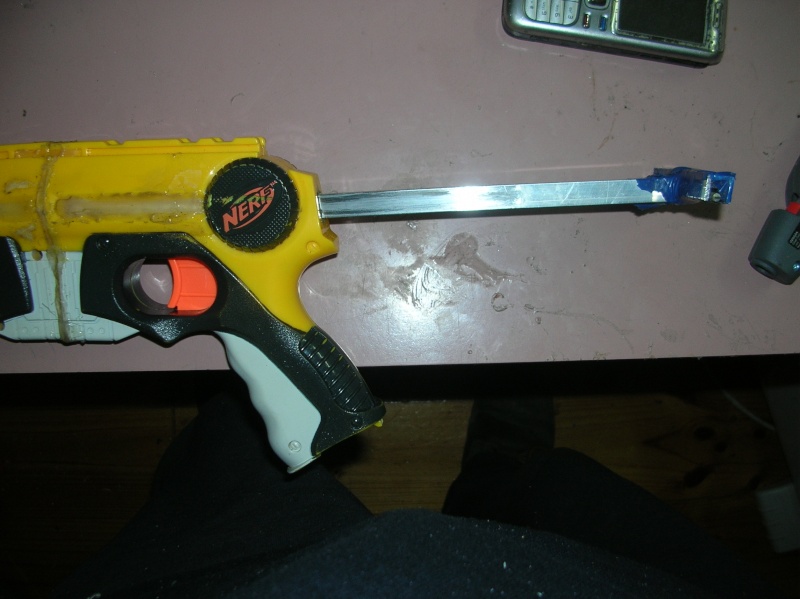 Yay, my first write up. I hope this can help solve any problems anyone may have with plunger rods in the future.
Gooni
Last edited by gooni on Sat Sep 04, 2010 8:29 am; edited 2 times in total (Reason for editing : Was 20mm alu tube i used, not 16mm sorry)