I saw these in the Philipines over christmas but they worked out to be $50. I found this on Ebay for $30 including shipping from the UK, the ones they were selling online in AUS wereabout $40 including shipping.
What caught my eye was the boastful claim on the box;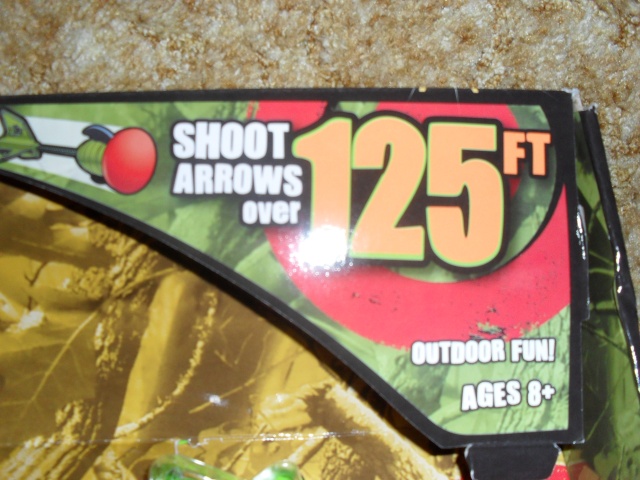 And after taking it to the park down the road, I can tell you all, it lives up to the claim and then some.
Another pic;
SO;
Ranges (not accurately measured)
"Red X Arrows" - 130+ feet angled, 80ish flat
"Arrow Zartz" - maybe 100ish angled, 60ish flat
As for availability, I've seen the yellow and blue versions of these at Toyworld (parafield) but they only come with 3 suction "zartz"