Checked Chatswood Toys R' Us, and I found (and bought) this.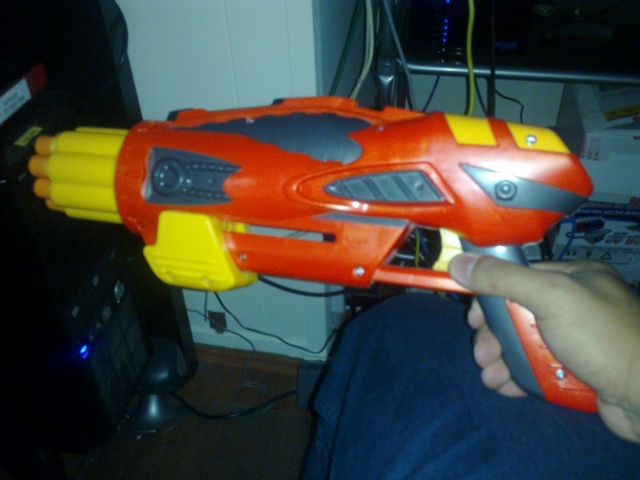 Never seen one before.. so I decided to grab one. It was for $16, and the box seemed water damaged. During unboxing the gun seemed a bit dirty.
Thankfully it shoots darts. It's a bit top heavy, which to me suggests it's not little boy blaster. It shoots 8m flat and about 10m angled (as advertised)
The fact it can hold 8 darts may also add to the top-heavy problems. Like the Triple Shot it has that gear thing, but it's a bit noisier to reload. The AR's look easy to remove.
I haven't opened it, I just wanna enjoy its rare-ness for a while before opening it.
Last thing - the box had "X-Stream" written on it. It's a shame we don't see these blasters in Australia too often.
EDIT: Nerf Mods and Reviews is a good supplementary -
http://nerfornothing.blogspot.com/2009/03/total-x-stream-air-speed-loader-review.html