Hi all,
I'm currently in the process of erecting an 18 x 5 metre shed. Half of this area will be utilised as a workshop for blaster modification, as well as other duties.
Having a blank canvas to work with for my workshop has left me with far too many choices in layout design, equipment etc etc. So I thought it would be helpful to see what other Nerfer's use for their modding area's, and what equipment is most-common.
At the end of the day, I don't believe it really matters how much room you have, or how much equipment you own. I think it's more about effectively utilising what you have access to. I just happen to be in the position of upgrading my existing work-space, and including a designated area for blaster modding.
So I'll start off with my current work area...
Paint Bay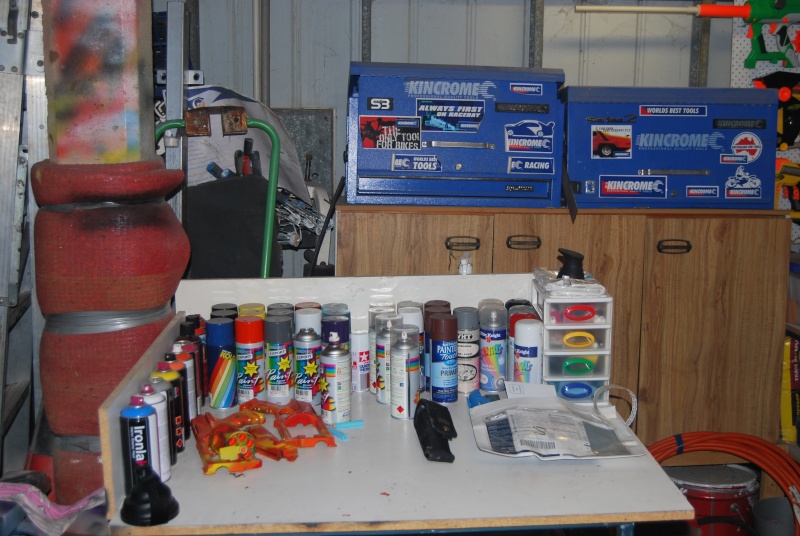 Main Work Station
Parts Storage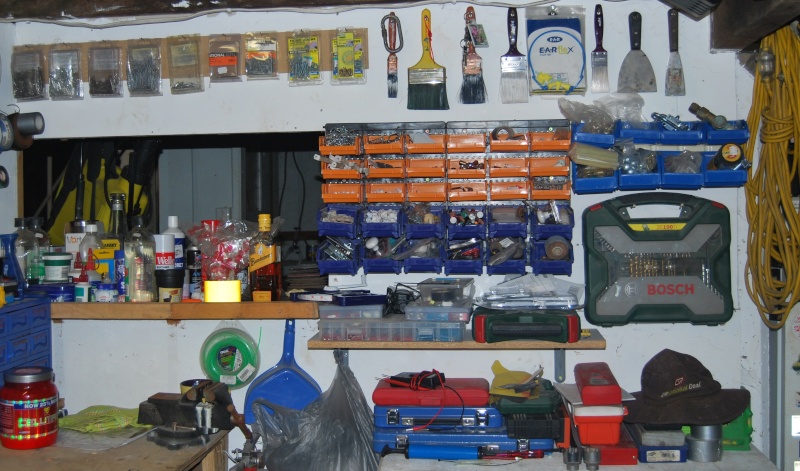 Blaster Storage/Display Wall A
Blaster Storage/Display Wall B