Cost - $12 (on sale)
So I went to the Australian Geographic store in Hornsby, and I stumbled upon this (I also found the disk shot makeitgo was referring to, so I spent quite a bit there).
The foam looks like it's the same quality you get in pool 'noodles'. The fins are really bent though, not sure if that was because of packaging or design.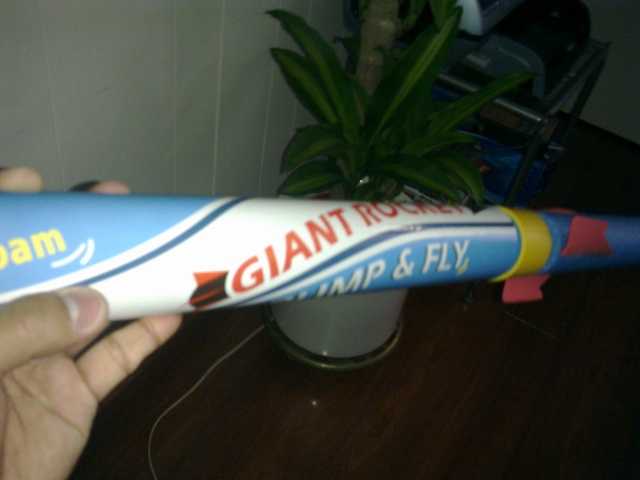 It wasn't even on a box, it was in a plastic, so this was more of a toy than a "blaster". Anyway they're all supposed to be toys anyway (homemades aside)
For 12 bucks, this is a load of fun. It'll be even more exciting once you put a little bit of mods. Like a few rolls of e-tape to improve seal, fixing the fins or experimenting with a few kinds of homemade rockets. Surely the long barrel isn't helping with deadspace.
One range test, at a 40 degree angle this hung high up in the air then came crashing down about 45 feet in front of me.
You might be wondering "that's not Nerf!!!!", well stfu because it shoots foam rocket projectiles, it's powered by air, and it's design primarily for children. Sounds something like a Big Blast/BBUMB/Big Salvo to me.
Last edited by 2120 on Wed Apr 06, 2011 10:58 am; edited 1 time in total