So I got some FBR from America.......(Yes some crap quality HomeDepo, Lowes foam.)
This is a guide to make "My style" of Stefans.
Ok first you will need the following materials:
FBR
Any weight(I use #8 washers because they suit ME best)
Hot Glue Gun and Sticks
X-acto knife
A template to cut darts(Optional, I use it to make precise cuts.)
Something to hold the finished darts(I simply hot glued some spare pipes to cardboard.)
Pillow Case
Hair Dryer(I have to because we don't have a dryer, but I recommend using one.)
And last but not least, A BUCKET( I use it to put straight darts.)
First Step: Cutting Darts
I usually cut batches of 100-200. I use a template to cut my darts so the air pushes the bottom at a level angle, making the dart fly straight.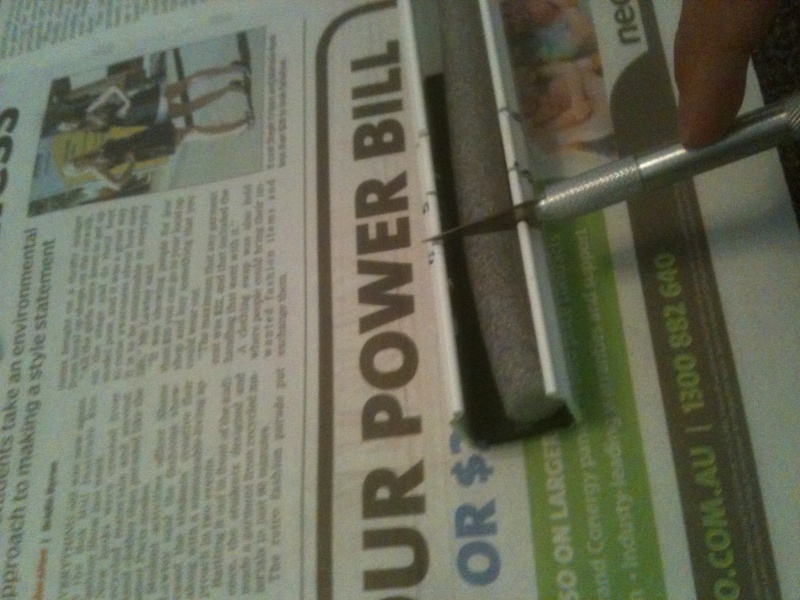 Second Step: Straightening Darts
You might be wondering why they are bent? Because they aren't heated.
After you have cut the darts put them in the pillow case like so.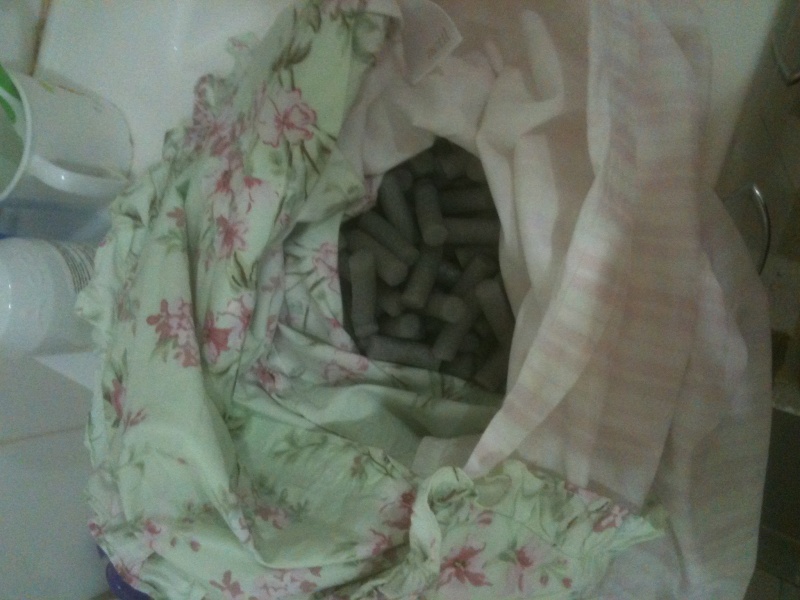 Now wrap the pillow case around the hair dryer and turn it on for about a minute or so.
Now they should be able to stand by them selves.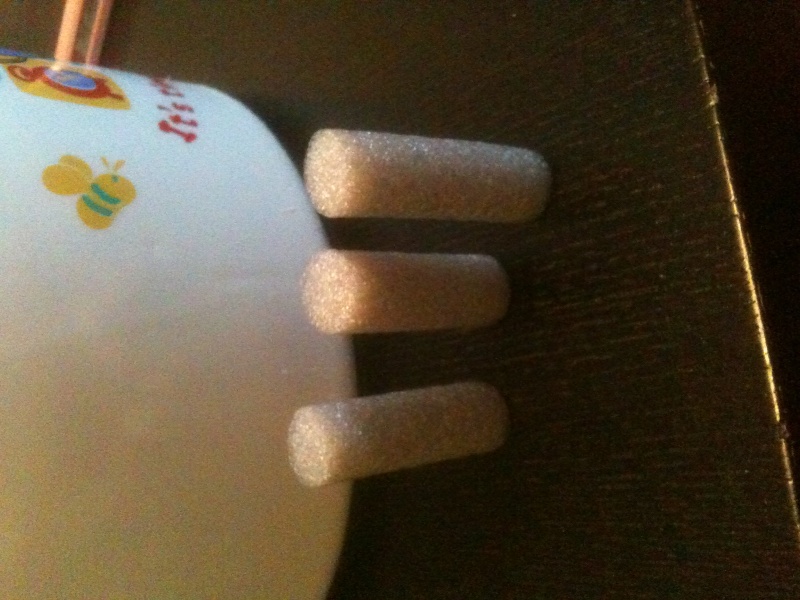 Third Step: Making the Finished Product
Now comes the fun part, using the gun!
First heat it up for 5 min.
Now burn a hole in the center like this.
Add hot glue.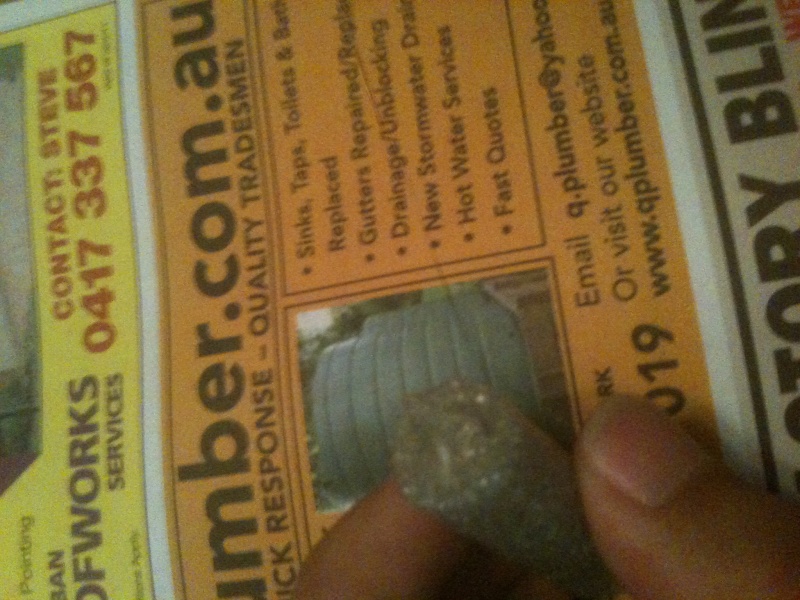 And the weights.
Let it rest. I know when its dry because once i get to the twentieth the first one is dry.
Now repeat as much as you want and you have just made a batch of Stefans!:D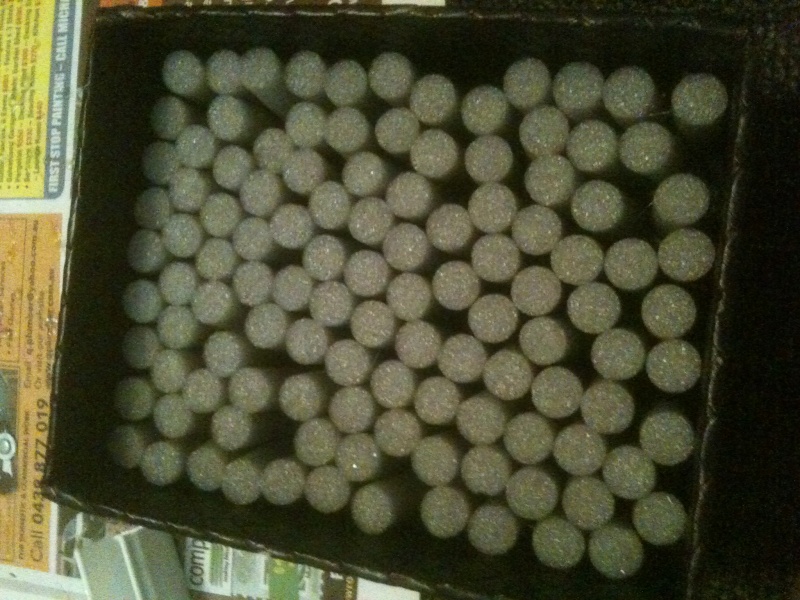 Sorry for the bad pics, they were taken from my phone and they are for some reason sideways.
*EDIT*
For safety reasons cut 2mm or so off the end of the dart and hot glue it on the top, therefor making it safer. And I have now stopped making washer darts and make hot glue tipped with 00 split shot fishing weights.
Last edited by TooBz on Fri Apr 22, 2011 1:47 pm; edited 1 time in total