Hello everyone
Just selling a few items to fund my future nerfing endevours. I have deliberately set higher prices for these items because I want people to haggle with me
I hope my face does not deter people from the items at hand LOL
I only do bank transfers. I also like to separate the item price and the postage. What I tend to do is I get you to transfer me the agreed upon price, I post it, get the receipt and then you send me the postage price.
Nerf Atomizer $15 - it's in the box, though not exactly new. Edges a bit creased. Definitely a collector's item.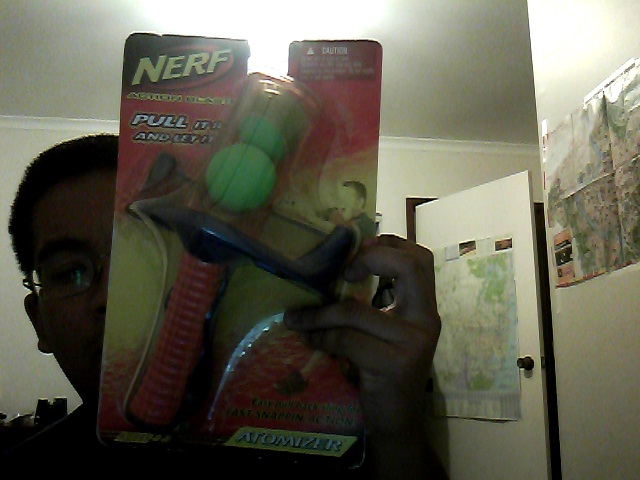 various pieces and parts - all for $2, I suggest to purchase these as "add-ons" to the main items.
NF plunger with second o-ring
AT reverse plunger cover (i.e. black thing in the back that connects to stock)
Last edited by 2120 on Sat May 14, 2011 5:58 pm; edited 7 times in total