Hi all,
Tonight I finally received my DT Q16, and thought it best to do a quick review.
The Q16 is a reverse-plunger blaster, with a 16-round permanently fixed magazine. It requires to be cocked between each shot, and is rather similar in appearance to the Raider.
To start with, the packaging was rather flashy, as you would expect being a new line of products.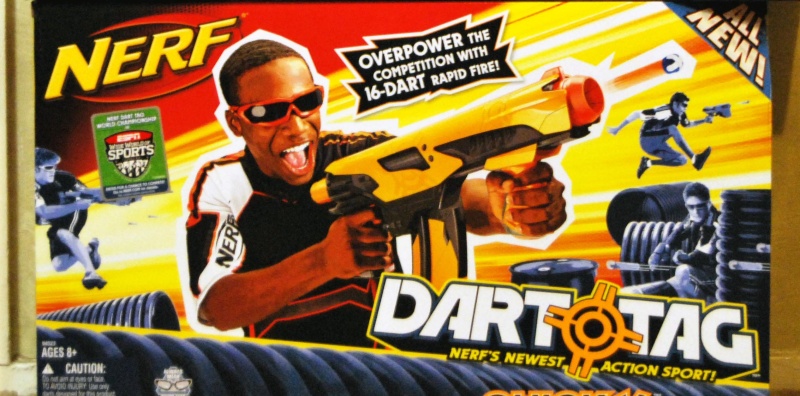 Out of the box, the blaster is quite heavy, weighing in around 1 kilogram.
Ergonomics are quite nice, although a little short for myself, which is to be expected with the target audience. The foregrip slide action is rather smooth as well.
This blaster won't accept any standard stocks, but with a little bit of work, a coupler shouldn't be too hard to fabricate.
The "internal magazine" is rather functional, and quicker to load than a N-Strike clip. Obviously though, the lack of interchangeable magazines will probably prove to be an issue in a war scenario.
Range is limited to approximately:
35 feet flat
45 feet angled
I used blue foam snap caps, weighted to 1g each, for the test. Heavier darts had a phenomenal range decrease, and the 1g darts seemed to spiral a little. With any luck, this issue will be addressed with AR removal, plunger seal etc.
Accuracy is quite good, although difficult to judge with such small range.
ROF is nice, with the Q16 having the slam-fire ability, identical to that of the Raider and AT.
I'm not one to rate blaster's, as there is too many inconsistencies with people's different opinions. But, in my opinion, this blaster would make a nice addition to any arsenal.
To summarise:
Reverse plunger blaster, so modifications and ranges will be limited
Nice ROF, with slam-fire ability
Good ergonomic feel, although a little short for older Nerfer's.
Unable to change magazines, but can be re-loaded at any stage, and loads quicker than N-Strike clips.
Fairly decent range for stock blaster.
Price is quite good: I paid $36 AUD for mine, shipped from Amazon.com
Cheers,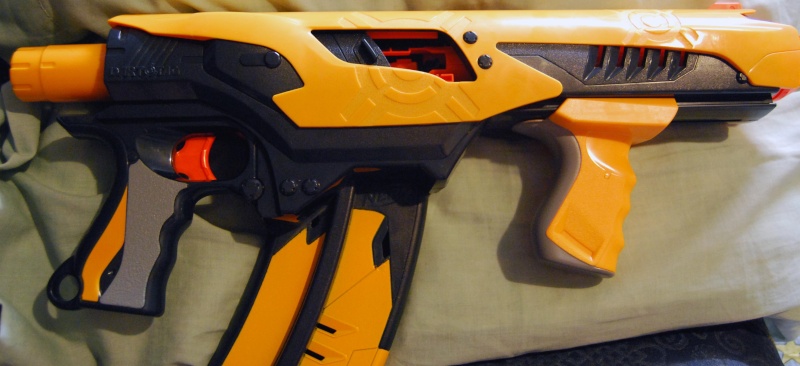 Last edited by clunk07 on Mon May 23, 2011 6:11 pm; edited 1 time in total