Hello to all you budding digital artists/graphic designer's.
I'm experiencing difficulties with creating a digital logo for my commissions. I neither have the time, nor the appropriate equipment to create this logo, so I'm turning to you guys for help. I've created my logo, but the source image was too small, and now when I try to enlarge it, the image turns very pixely, as you could imagine.
In short, I want to print out this logo on vinyl sticker paper (if I can ever get my hands on some), and add it to my commissioned blaster's. Here's my poor attempt: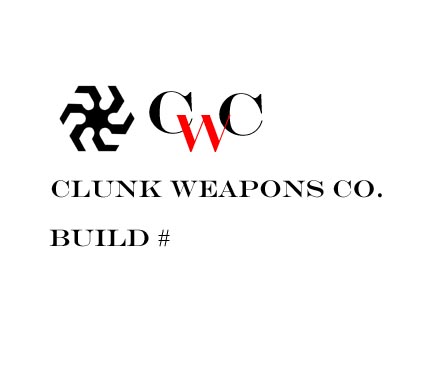 It does require some tweaking. I need the Clunk Weapons Co. lettering to be at the bottom. And underneath the main logo, I'll need to be able to edit it to change the name to Longshot, Stampede etc, and to be able to add a build number. Ideally, it would be best if it was a photoshop or MS word doc, as these are the main software I'm currently using.
Here's the hand-painted version that I've done, which is pretty much the end result I'm looking for, but preferably a lot cleaner, and more professional: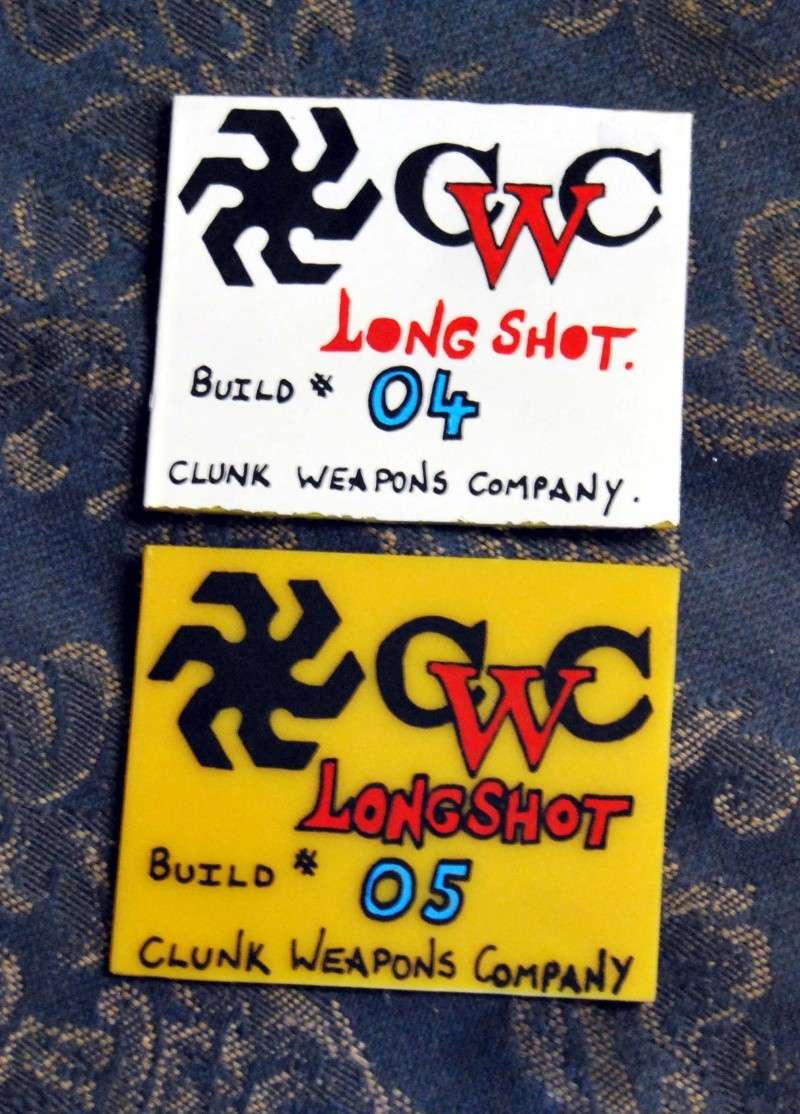 I'm open to suggestions, but I'm pretty set on the current format. I think the standard size I'll want to print it out will be approx 5cm x 5cm, give or take a little bit.
I'm prepared to pay for your efforts, or do a trade for items/commissions. Obviously though, I'm looking for people who have pretty decent skills in this artform, as this will be advertising my services.
I have the logo in .jpg and MS Word, which I can e-mail to anyone who may be interested.
Thanks for your time boys n girls.
Cheers,