So, my Hatchet finally arrived, after 2 months of waiting on Fishpond.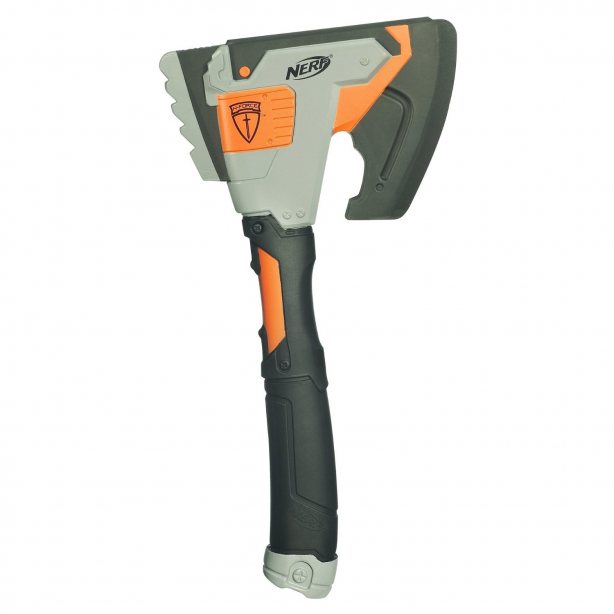 So, onto the basics:
Design:
The Hatchet looks amazing. the level of detail surpasses the detail on my Shadow Fury by far. Aesthetically, it is probably the best looking N-Force weapon out there, bar the Vantage or the Double-Bladed one.
Durability:
The hatchet is a lot softer than other N-Force or similar weapons, but still far stiffer than the cheapo $3 swords. The blade is a bit bendy, so it should be far less painful to be hit by.
Comfort:
This thing is really comfy. The grip is contoured just right, though it is best held with a loose grip, as it is larger than most sword grips.
Cost:
These go for around the same as one of the Fury short-swords, around $25-$30. So while far more expensive than some other alternatives, they do look and last better than cheaper ones are likely to.
Overall:
Not having had a chance to properly wield it yet (being at work), and based on holding and aesthetics alone, this scores a 9/10 easily.
Combat score: Pending.
Now, I just need to figure out how to strap it onto my vest . . . (not the Nerf vest, btw)