How to make Traditional Stefan Darts.

First the things you will be needing:
Foam Backer Rod (1/2" or 13mm)
Hot Glue Gun (Low-Temp)
Hot Glue Sticks
00 Split Shot Sinkers
Mitre/Miter Box
Knife
Hair Dryer
Pillow Case
Something to hold your darts while drying.
Step 1:

You want to cut your darts using the mitre box. You can cut them into 1.5", 2.0" or 2.5" depending on your decision.
Cut how much darts you want.
Step 2: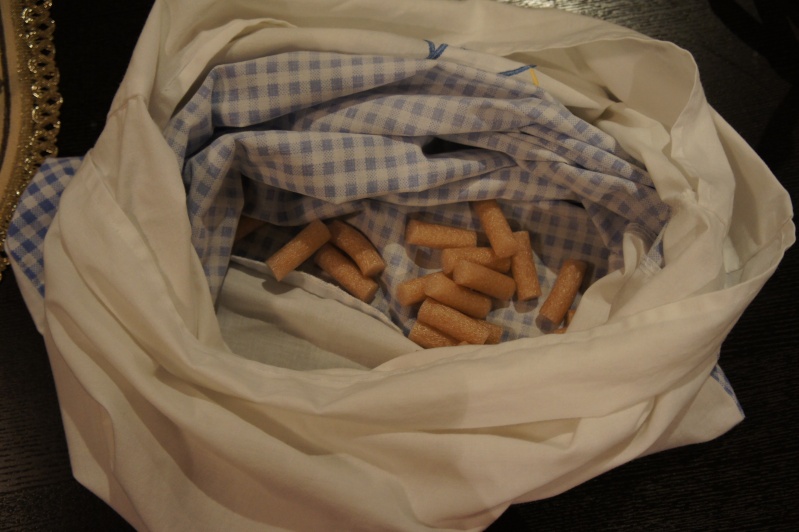 Of course there will be a good chance most of your foam balnks are bent, so the solution.
You put the blanks into the pillow case and hair dryer them for 30 seconds to 1 minute.
Step 3:
Once you have finished hair drying them, they should look beautiful like this:
Step 4:

Now you have to burn a hole in the middle so your weight can drop in.
It should look like this:
Step 5:
Drop the weight in.
Step 6:
Now not everyone can do this perfectly, but try your best to make a nice round dome of hot glue.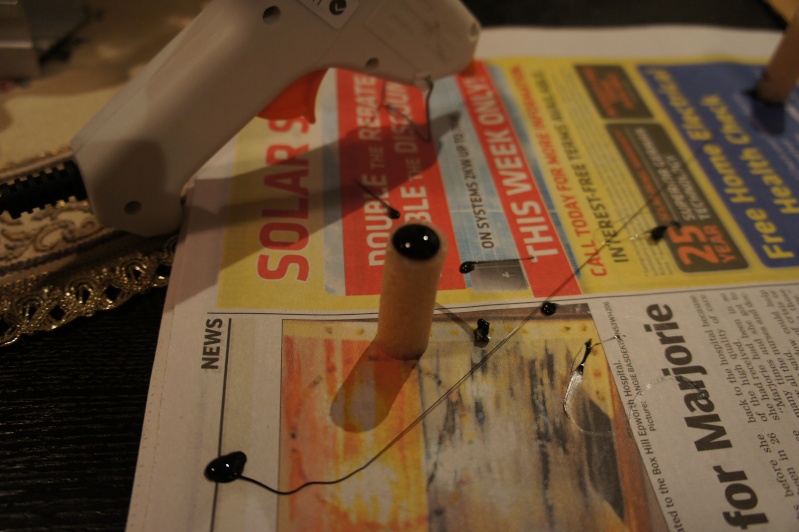 To get rid of the string after making a dome just spin your hot glue gun and the string should disconnect.
Step 7:
Let your darts dry for a bit.
Step 8:
Drool at your beautiful Stefans that you just made.
If anyone has any questions don't hesitate to ask me!
It would be nice if a Admin/Mod could sticky this.