In the middle of saving up money for a dremel so I can finish my MegaTrooper, I've been doing measuremeants and whatnot and I realised I had some stuff leftover. So with a barrel and two couplers, I made a scope-ish looking thing.
For this, you'll need
- 20mm PVC Coupler
- 20mm Conduit Coupler
- Barrel of any Nerf gun (I used AT)
- E-tape
First, start wrapping e-tape around the ends of the barrels like so.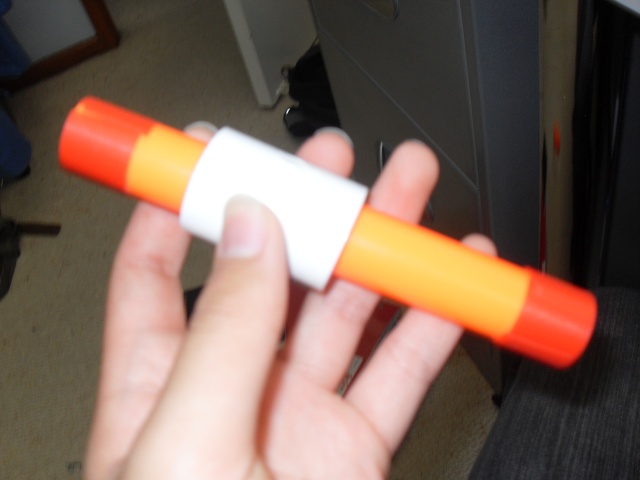 Getting a good fit will be trial and error, now you can start fitting the couplers on.
And Tadah, done! all you need now is a method of mounting it, and maybe some paint.