My Daughter had to come up with a project for the school science day.
I was a little surprised when she asked me about doing somthing with the NERF blasters as she hates being ambushed by her brother when we are fooling around.
Anyway I suggested we try and work out the speed of the darts when fired from a range of blasters. I did some googleing and found a couple of instructionals about using an audio chronograph to calculate NERF speeds so we thought it would make a good project. Her brother was even keen to help.
Here is some of her project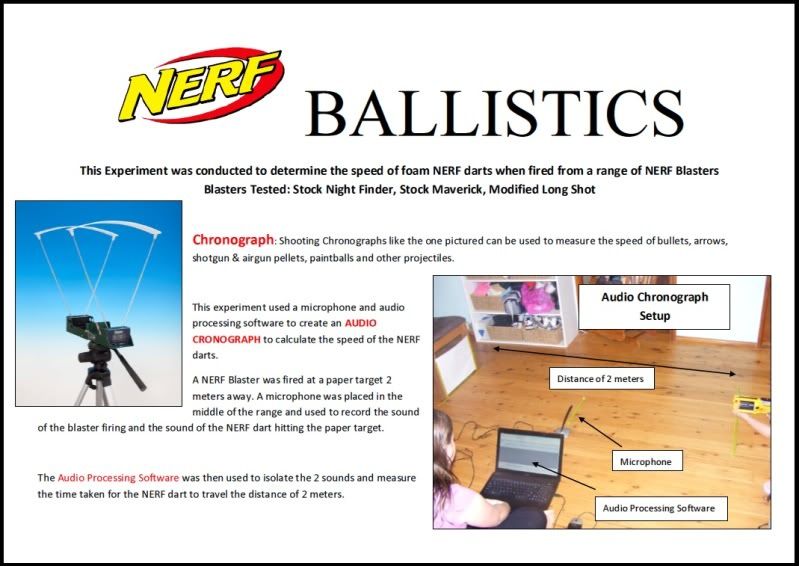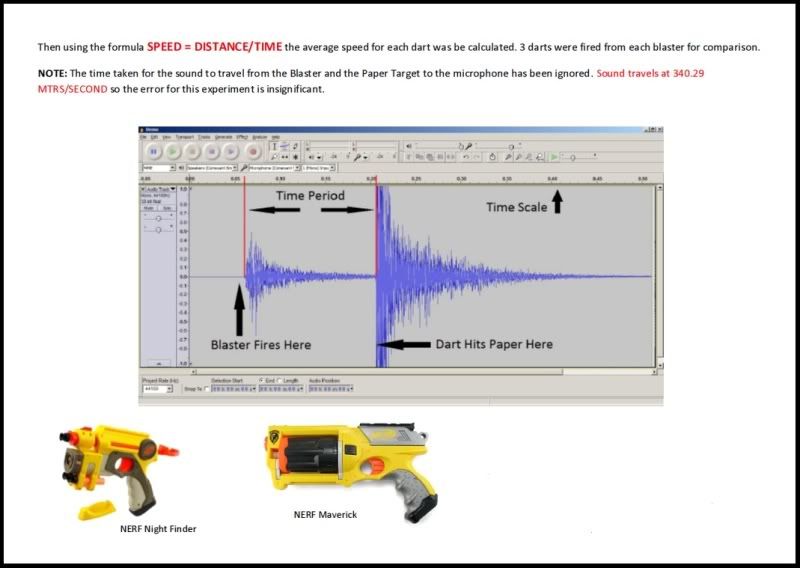 And some results
Blaster
Night Finder Average Speed 17.66 MTRS/SEC
Maverick Average Speed 14.04 MTRS/SEC
Modified Long Shot Average Speed 26.15 MTRS/SEC
(Longshot has Brass Breech and BT spring)
I hope you enjoy. I know I did, it was a project I didnt mind helping with and its good to see kids excited about science. There was a certain Mythbusters feel about the whole process
Cheers Pete