Just for interest sake here is a pic of an internal shot from my as-20. Its very simple as far as layout goes. One thing to note when putting it back together is the clear tube that runs over the spring valve has 2 little locating nobs that need to sit in their given location or the shell wont clip back together.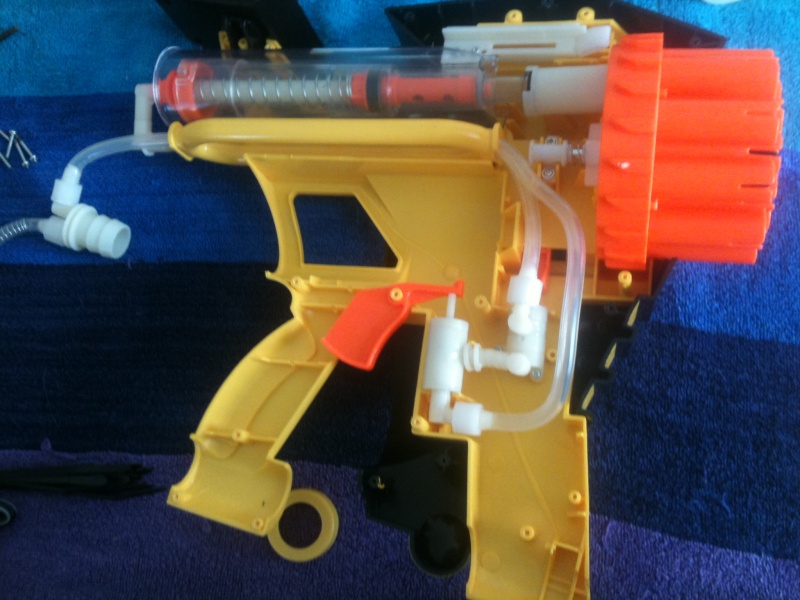 Also as a side note these guns work at around 40-45psi, They do have an OP valve, I dont recommend blocking this as without a gauge its gunna go bang.
OP valve is to the right of the trigger.