Hey people of the forum.
I was at the melbourne show today with my friend, and we went into the showbag area. So, i see this showbag that caught my eye.
The showbag was called MEGA Showbag, and in it it had a Fake Double Shot.
I bought the showbag along with other showbags from different stalls. So here is abit of a review and a few pictures.
Back of the box:
The blaster: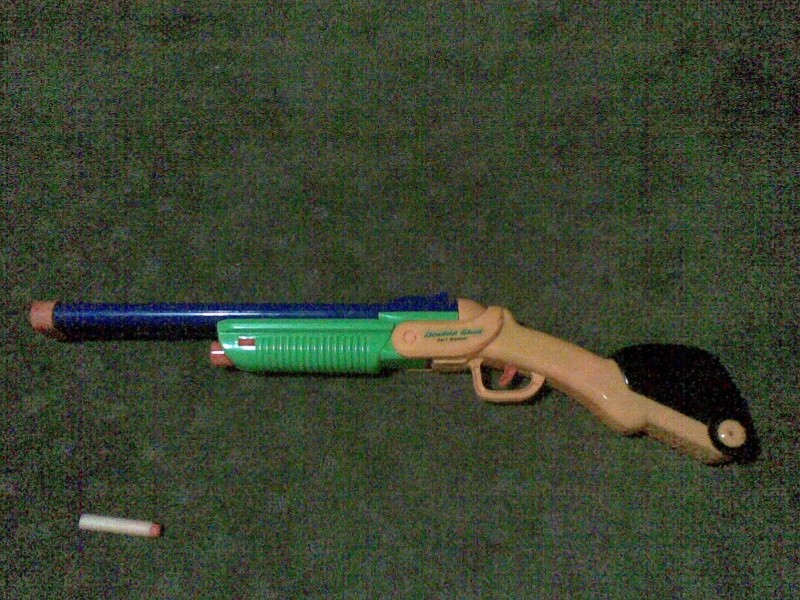 The Shell: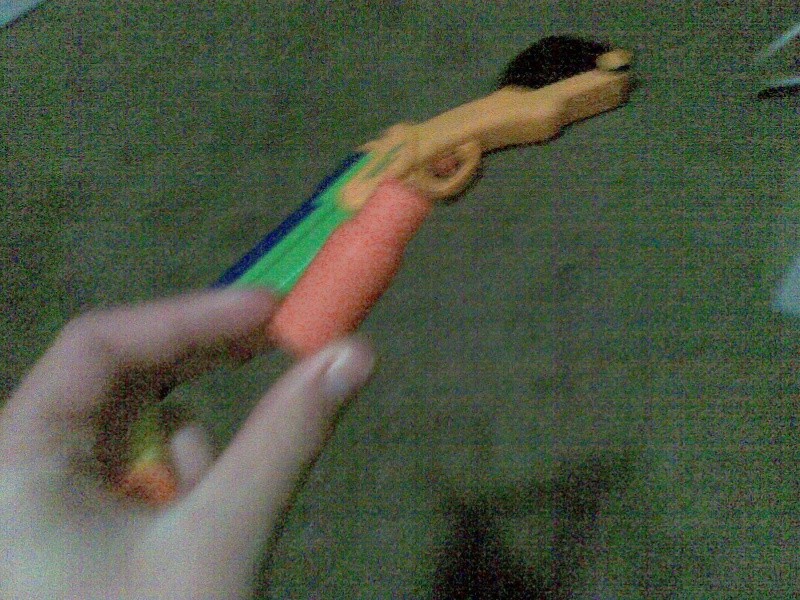 Dart:
It even has a bulit in torch!
Ranges: Not far, very small ranges.
Feels like a DoubleShot, doesnt really shoot as far as a DoubleShot.
I am going to find DoubleShot mod write-ups and mod this blaster.
It comes with 6 darts and 3 shells.