So the beta for battlefield 3 just started for those who preordered on origin and man is it looking good. Little buggy and missing some things but I cannot wait for the full version now. Wondering if anyone else is planning on picking this up because I plan to sink a lot of my life into the multiplayer :p
I wonder how close the console versions will look to the PC one: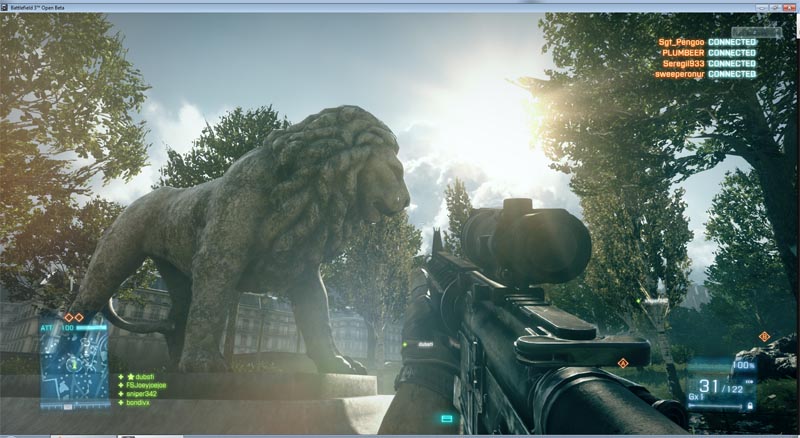 It runs great too, I thought I would need to upgrade again just to run it at full. M left monitor is in the shop so I don't know how it will run over the 3 monitors but from how the beta is running so far I expect it to run great too.
Oh and also this isn't an invitation to talk about call of duty being better/worse. Consider that a pre-warning. I intend to pick up MW3 all the same as well.
To elaborate for those who are not in the beta; It has only one map which is a rush map too (boo!), no vehicals and a lot of the weapons aren't available to get. Big changes from BC2 is the ability to 'free run' over terrain (and you can see your own feet when you jump over them, so awesome), individual weapon add on unlocks (a lot like CoD), guns 'feel' a bit more like real guns and in that a bit less accurate, but powerful all the same, bloom effects when you go from a dark to a light area, the ability to go prone and crawl and also suppression when bullets are hitting near you (which is taken from an old battlefield2 realism mod and is awesome). All in all it has made me even more eager for the full version which will be out in a month...right when my assignments are due -_-