Rarely used. Purchased and painted at the start of the year about the same time I got my motorbike...The bike wins for taking up my spare time
This blaster was dismantled and the nerf logo sanded off and the beaten metal/stipple effect added. Spray vinyl dye for the black base colour. Pure copper paint with an acid wash created the oxidised metal look. Regular dry brushing to get the dirty look. Clear varnish in 3 coats, more for high wear areas. Orange barrel left alone, so it is public legal. I wanted to make it look like it had been through the mud, left forgoten somewhere, and now picked up and used.
I dyed the sight and light black only (The orange plastic doesnt hold the dye) but I dont like the look of the barrel so didnt bother doing it. The clip matches the gun. 6 stock darts included.
I'm not a pro at painting, but like to think i have a good eye for detail. I wasnt happy with the copper effect, so made a stampede with a similar design (up for sale as soon as I find which storage box it is in!)
I think these retail for about $30 now? Asking for $40 to cover paint.
If no one wants it after about a week of sitting here, make me an offer!
*****WANT IT GONE MAKE AN OFFER*******
Preference given to people that can pick it up instead of posting it.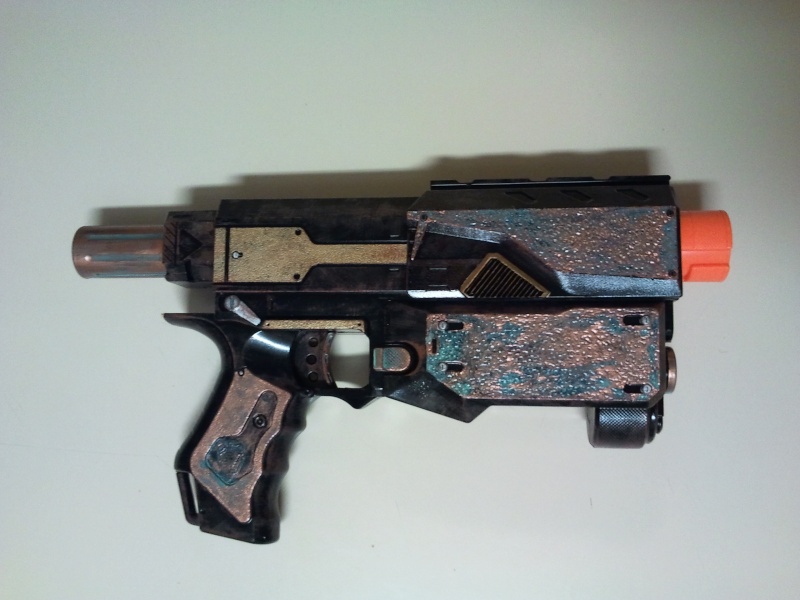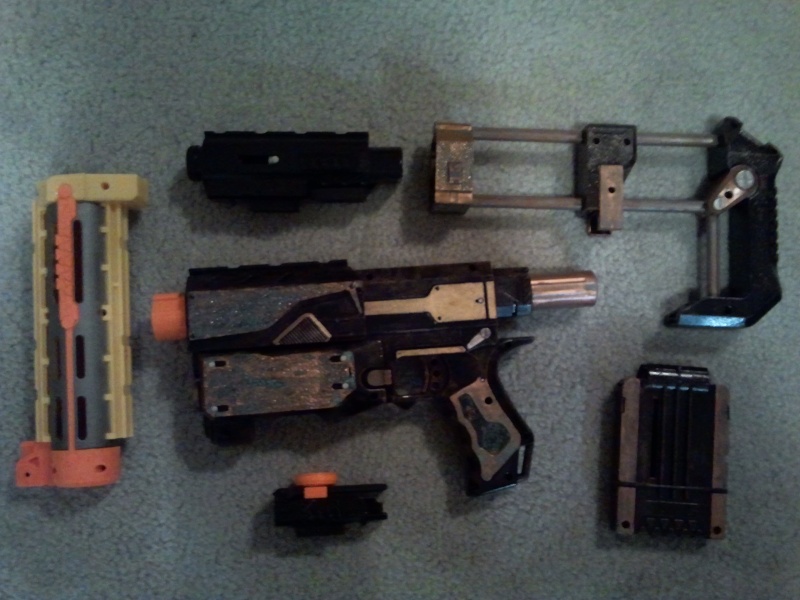 Last edited by timmyjj21 on Tue Nov 01, 2011 9:42 am; edited 2 times in total