Ok, This is essentially a piece of 1/2 inch pvc cut to length and turned into a blowgun. The production cost of this is around 1-5 dollars.
First, gather your materials: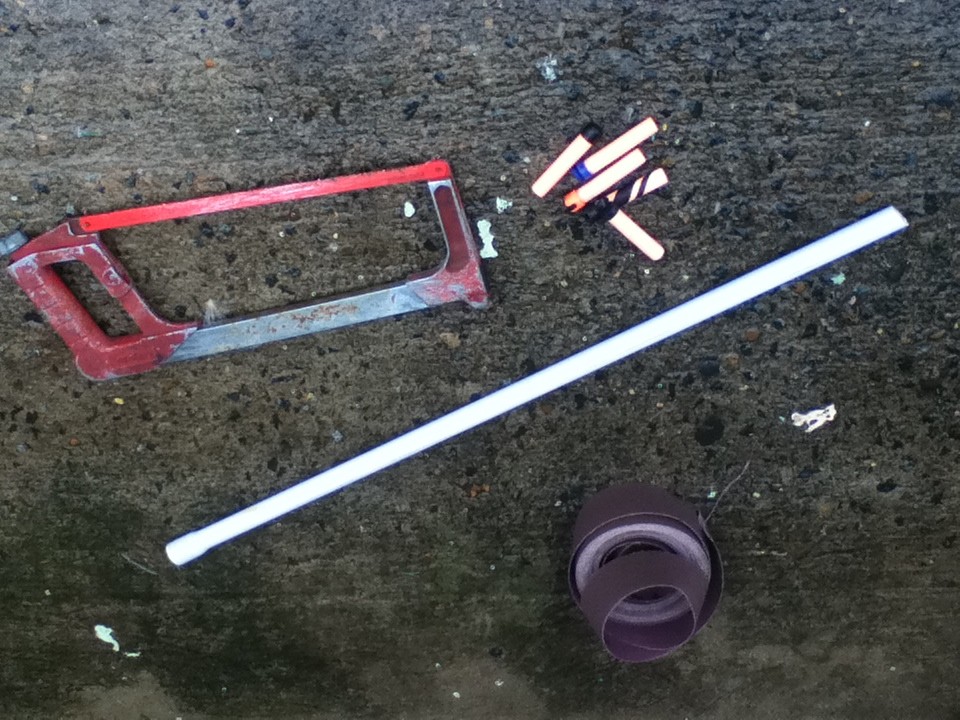 (Pic is upside down lol)
Youll Need:
1/2 Inch PVC (Im using electrical PVC)
A Hacksaw/Dremel/pipecutter/whatever you want to cut your pipe with
Sandpaper
Darts
Next, You want to cut your pipe around 3 feet long as shown
you can cut yours 2 or 4 if you want, but 3 seems to be ideal
Next, you want to widen the entrance holes on both sides of the pipe so the dart exits and enters easier. (you can do this with sandpaper or a dremel or an xacto knife, whatever you prefer)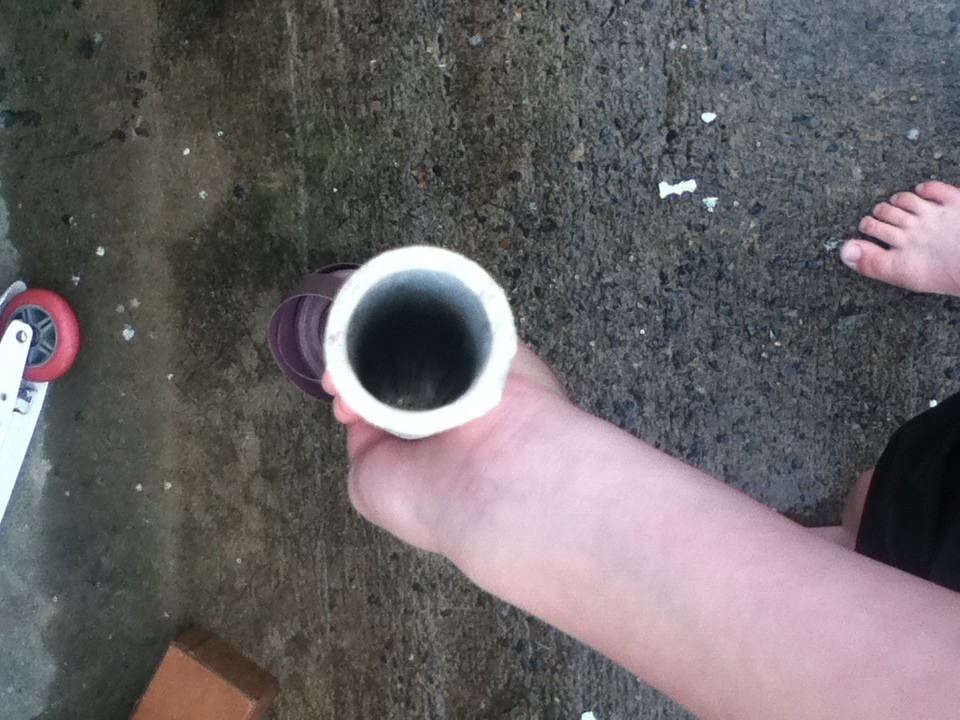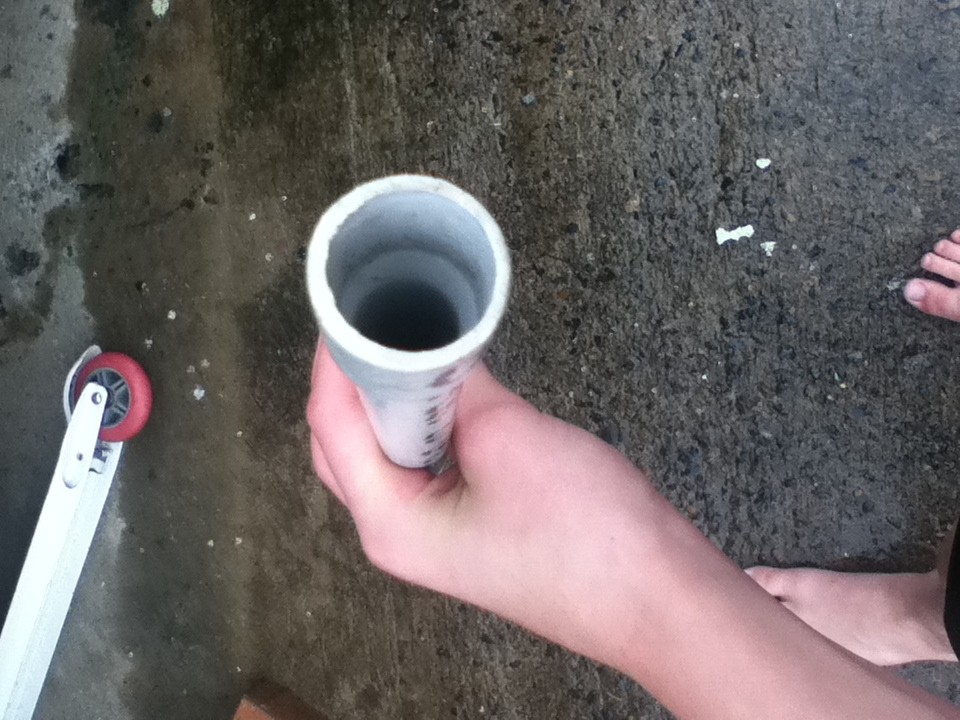 Note:
My pipe had this larger end at the top, which makes a perfect mouth piece. See if you can find a piece like this.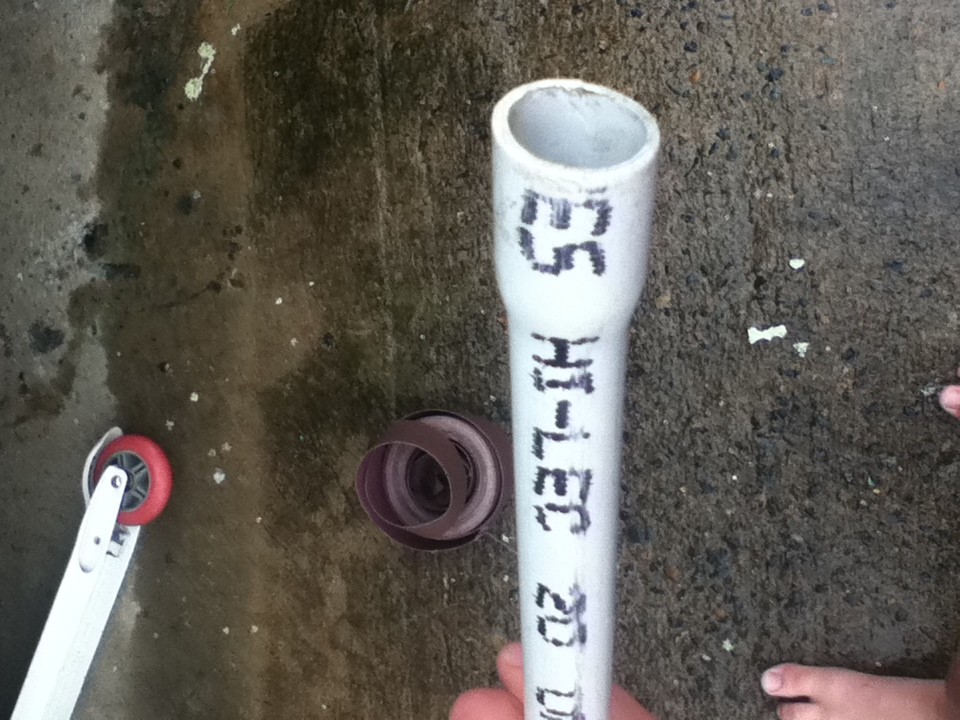 Ok, thats it for the building stage
Next Get your darts
Note, Taggers and whistlers work best, as stickys and streamlines tend to be to loose.
You want to insert your dart at the end your going to be blowing into, Like shown. Not too far in, just at the tip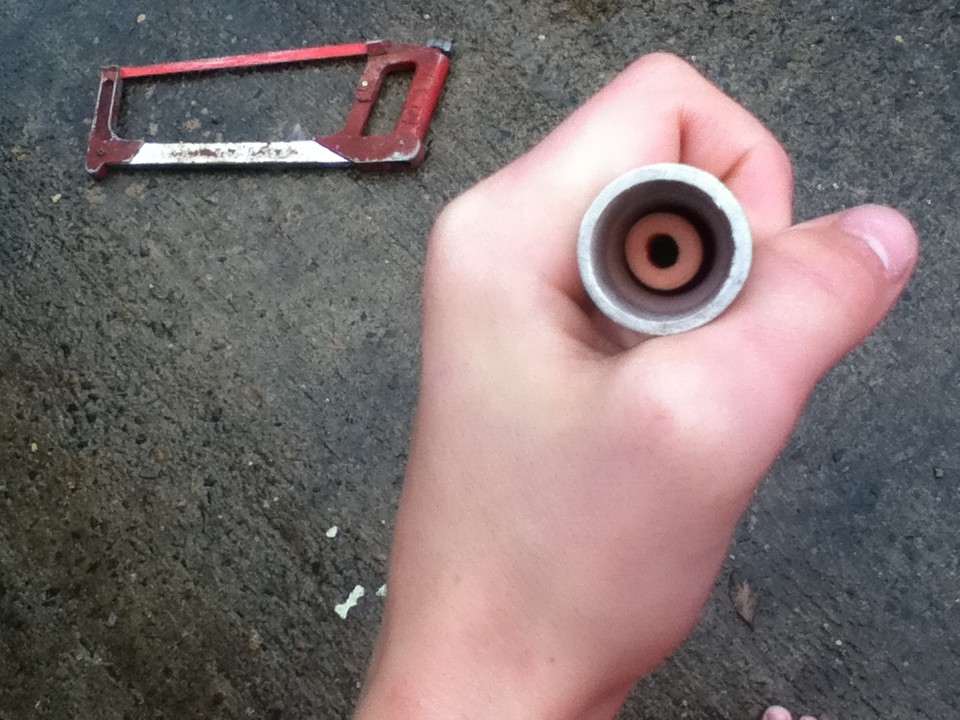 Thats it. FIRE!!!!!!
Mine is hitting about 40ft Flat, 50-60 with an angle.
It all depends on how much air you can output. I hav a relatively small lung capacity, so people with large built chests or singers or people with larger lung capacities are probably gonna get further ranges
Note:
regular pvc works just as fine, i just like my electrical pvc one better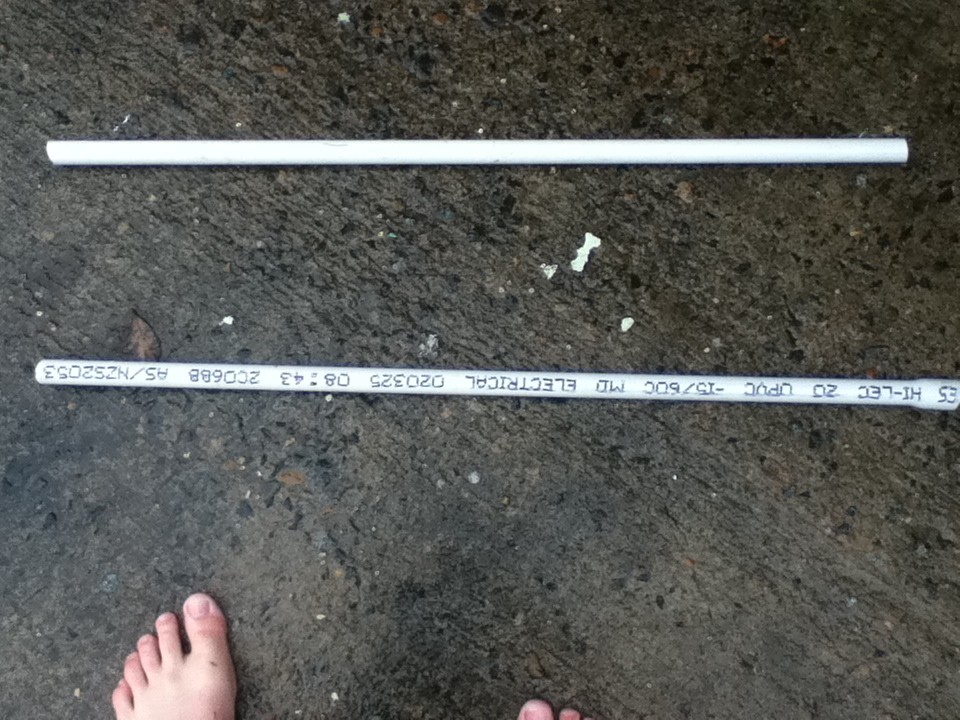 Happy Blowgunning!
-EDIT-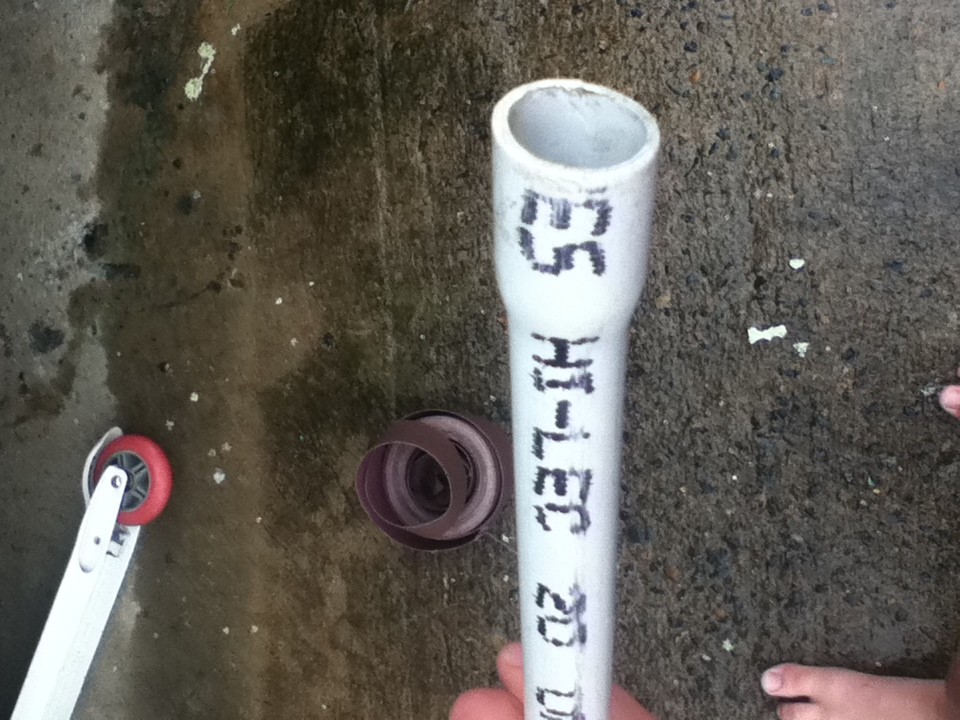 Turns out that the so called mouthpiece is acutally an inbuilt coupler/joiner. Hmmmm
Last edited by JacobYeah on Tue Feb 21, 2012 9:02 am; edited 1 time in total