Hi All,
This is a write up extending from the brass breech mod
because I'm not smart enough to some up with my own original mod
. I added the brass and did not know how to align it up properly and have it look
neat
awesome
. There was space around the nozzle it would not sit stable.
I had the option of e-tape but that was
stupid
ugly and not 100% enough (for me).
So what I did was go to
the best shop in the world
Bunnings to pick up these.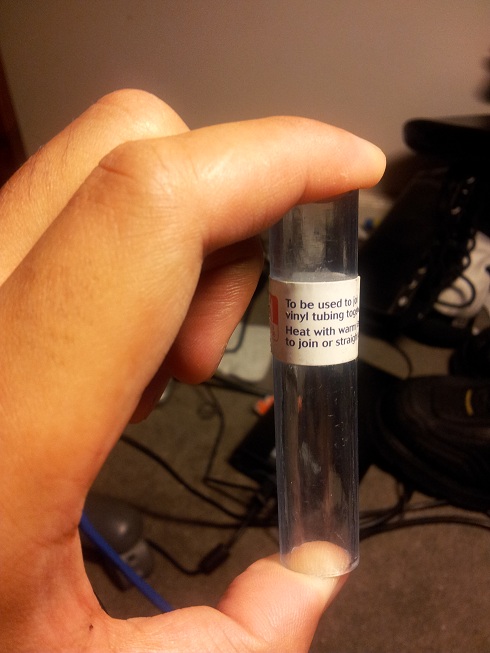 These can be found in the hose/irrigation section and are about 97c and $1.08 (you will need the 8mm and the 10mm (they only had 8mm, 10mm and 13mm).
¡WARNING!
Please, please, please use all safety measures when working (gloves for sure and if you're readjusting the brass, goggles when using the dremel). I cut myself putting the brass on and delayed this mod because it was a pretty damn deep cut (even though small) the brass was not the cleanest so I feared tetanus and when I got cut I yelled out Chuck Norris which resulted in him appearing and roundhouse kicking me in the face.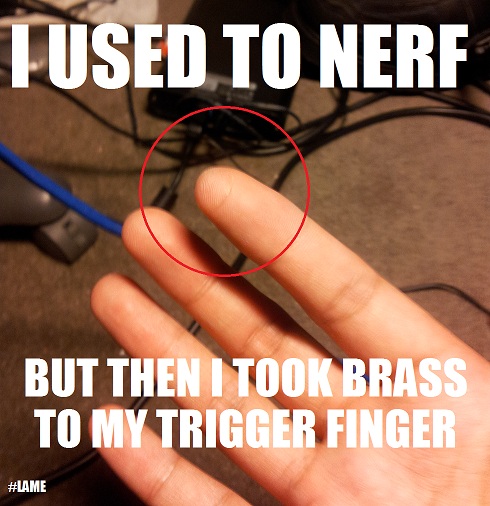 Back to action. Measure up the brass on your Longshot. You don't have to do this but it is good to have a general idea of where things are when disassembled. Note the
green
. make sure your clip can feed into the brass properly, and if you are readjusting - measure thrice cut once!! I made this mistake and have a really, really small gap in the brass when its closed. #sadface

measure and mark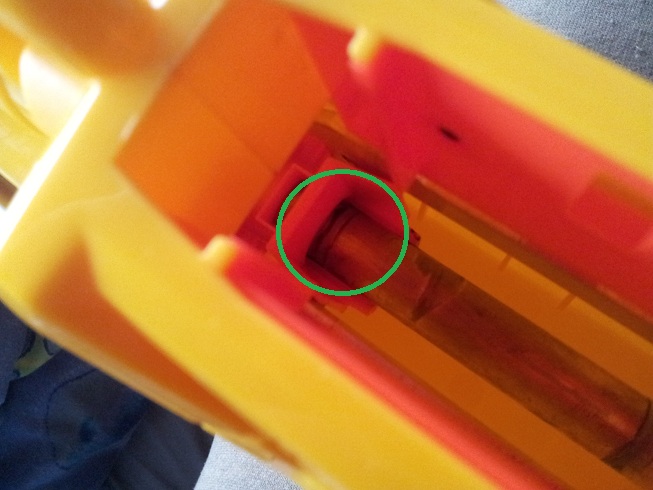 sadface gap
Cut about 5mm to 1cm of the 8mm and 1cm to 1.5 cm for the 10mm and soak them in hot water and place on brass as follows. The 8mm will have to be stretched but it will sit nicely in the clip/breech holder (
orange thingy in the middle of the Longshot - don't know what it is called
) the 10mm will sit in front and will have to be stretched also.
Be careful of the sharp brass
(it be at this point where I cut myself).
as follows
Test if everything fits well. You will have to unscrew the nozzle of the Longshot. Reassemble it to make sure everything fits correctly it will be good to check if your darts will feed at this point.
assembly order
Now just epoxy the inside of the nozzle. I just did the nozzle for easy dis-assembly just in case I needed to in future. To neatly epoxy, I wrapped some masking tape around the nozzle and just filled it up (be careful not to bump/drop the assembly after you put the epoxy in because it will be really annoying to try to realign it with epoxy dripping from it).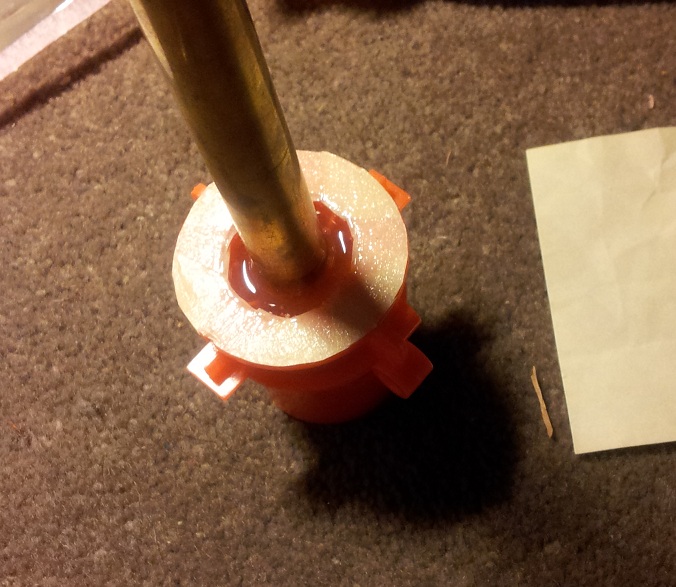 masking tape action!
Once it has dried, rip of the masking tape and
ta-da
. Nice and neat!
It will be the prettiest thing your enemies see before they get shot =]

Real Life Scenario
#thatdidnthappentomeoranyonebutitcould've


Enemy: I've got you now... oh, what a nice longshot...

You: BOOM!! Headshot!

Referee: SIN BIN! Close range Headshot!
(it happens)
This also makes sure everything is as straight as an arrow so no more alignment issues.
Hope this provides some form of communal value.
-Jay