Hey,
Another semi-vintage blaster mod, and again, very simple and quick.
Tools Required:
Basic toolkit (screwdriver's, pliers, hacksaw etc etc)
Rotary tool
Pipe cutters
Materials Required:
9/16" brass tubing
E-tape
Replacement spring
Okay, so here's the internals, removed from the shell: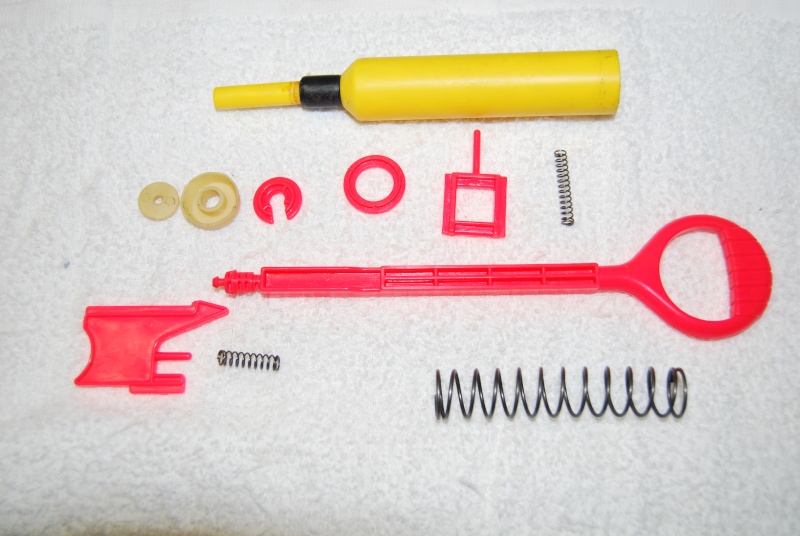 If you look down the barrel, you can see the AR. Cut the barrel on the plunger-side of the AR, and wrap it in e-tape so it nests inside the brass. Cut the brass to length, so that it's flush with the front of the blaster, and use a bit of superglue if you want to secure it to the existing barrel. I added some tightening rings, which isn't really necessary. I also used the BT SharpShot spring, in combination with the stock spring.
You'll also need to dremel out this lip, so that the brass tubing will fit.
Everything reassembled, with the new barrel and spring: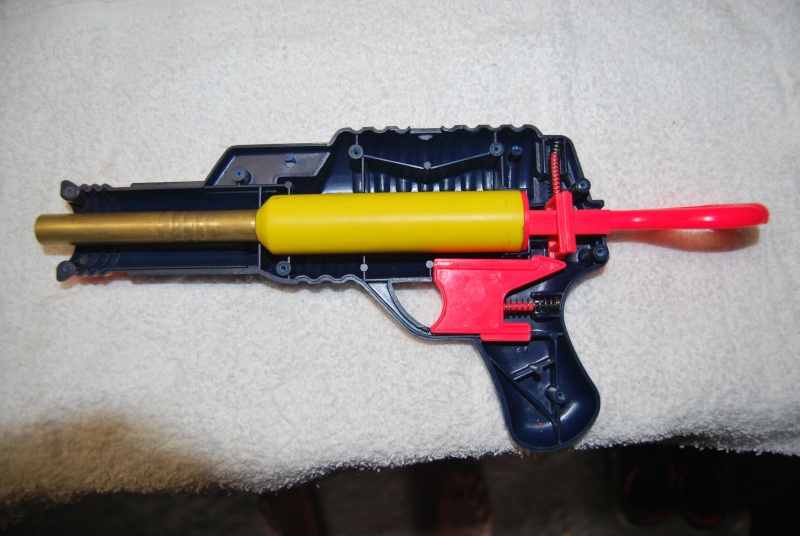 To secure the end of the brass barrel inside the blaster, I used and old bush from a car suspension kit. Absolutely perfect fit, just needed to wrap the end with some e-tape. Of course, you could just use e-tape or something similar.
Such a perfect fit, and finishes off the barrel upgrade rather nicely.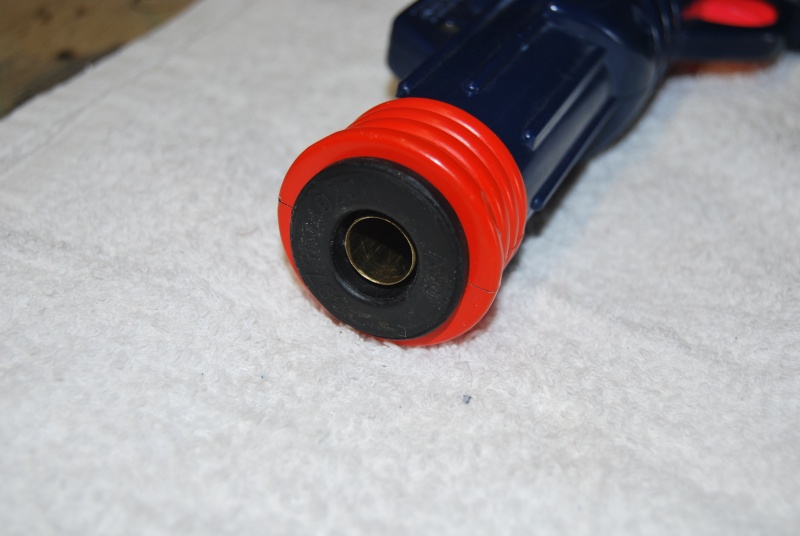 Finished Product: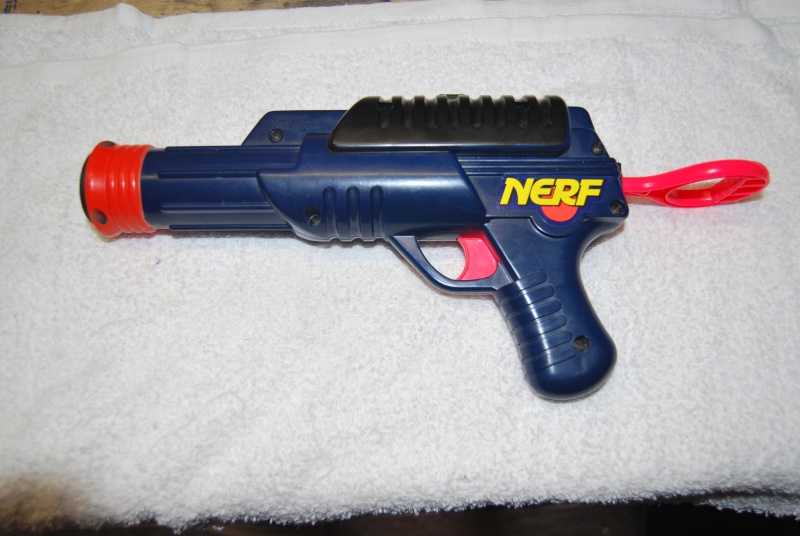 Ranges:
Tests were carried out using custom-weighted blue foam stinger's, as well as blue foam heavy sili's. PTG.
Stinger's: Avg 82 ft.
Heavy Sili's: Avg 77 ft.
Cheers,