So, the first(as far as I know) writeup for a 19 shot Absolver. I don't take credit for coming up with this design, but merely for coming up with a writeup. So, first, the barrel part.
You need 19 pieces of CPVC or barrel material of choice of fairly equal length in a hexagonal formation. I taped mine.
Then, if using CPVC or a material with a similar OD, take a piece of 3" PVC, and dremel it out like so. I simply set my barrels on top of the 3" and traced where they overlapped.
Set the barrels in for a fit test, and dremel where needed.
Then hotglue the bejebes out of it.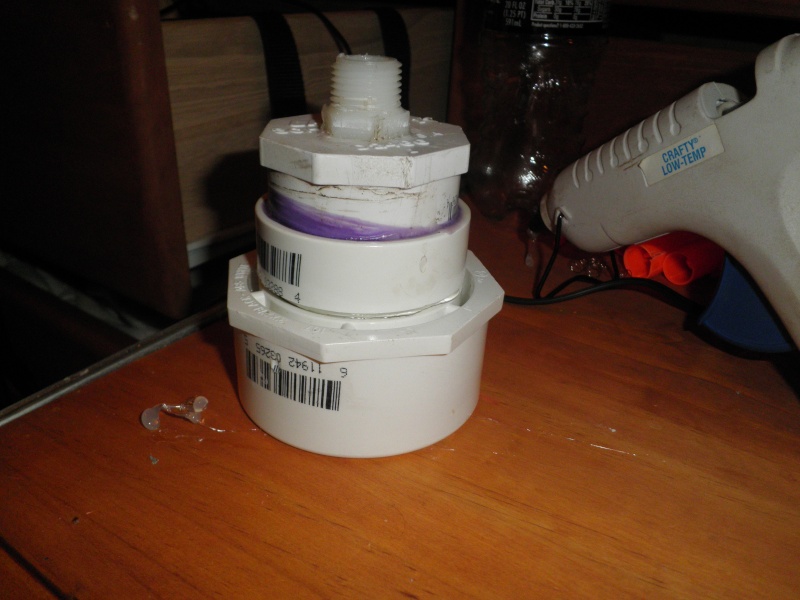 You then put together fittings to adapt down from 3" to whatever coupler setup you have.
And assemble it.
You now have a 19 dart absolver
Here it is on my EPVAT
It is a little bigger here than it could be, due to me using stuff I had around due to a mistake during a Lowes trip.
I have not had a chance to range test it yet, as it's currently midnight here.
Also, I won't have a video of it for awhile. I did have one, but I then watched a movie involving an old house, cameras, ghosts, and people being killed. I thought to myself 'Hey, I live in an old house too!' and then looked at my camera. I quickly deleted the video, as I would rather be ignorant to whatever may be in my house also.