[img]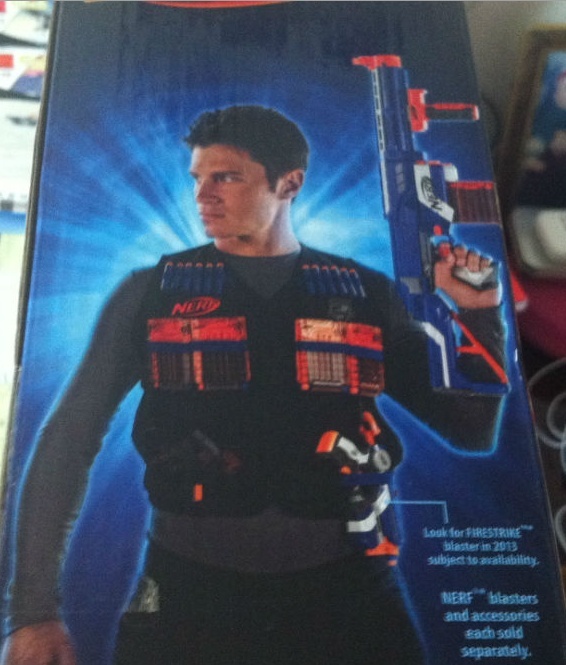 [/img]
Well, finally Hasbro is throwing the online community a bone. This picture is of the side of a Retaliator box, posted on Urban Taggers by Pocket.Esq.
The NEW Firestrike and Mysteryblur
The Mysteryblur is what I call the blaster in the pocket left of the Firestrike, where the Reflex IX-1 used to be.
The Firestrike on the other hand, is an Elite version of the Nite Finder EX-3, but on closer inspection, unlike the rest of the Elite Series copies, the shell of the blaster is different, with a large orange piece on the front, and a uninterrupted(enclosed) white stripe going diagonally down on the blaster. Seeing how far it is holding that larger Elite dart, the barrel is probably longer also
Original link
http://urbantaggers.blogspot.com.au/2012/05/google-is-amazing-someones-not-me-n.html