After 12 long weeks I finally received this.
I was surprised with the size of the blaster, it was much wider but smaller in general than i imagined. That probably came from me being used to the powerclip & RF20. Here's a video of me firing it,
The first clip is taggers & the second is my white stefans.
I'm roughly getting nitefinder range off of this baby. It only fires about 16 shots when pumped 22 times which is the max that the OPR valve will allow. (for now)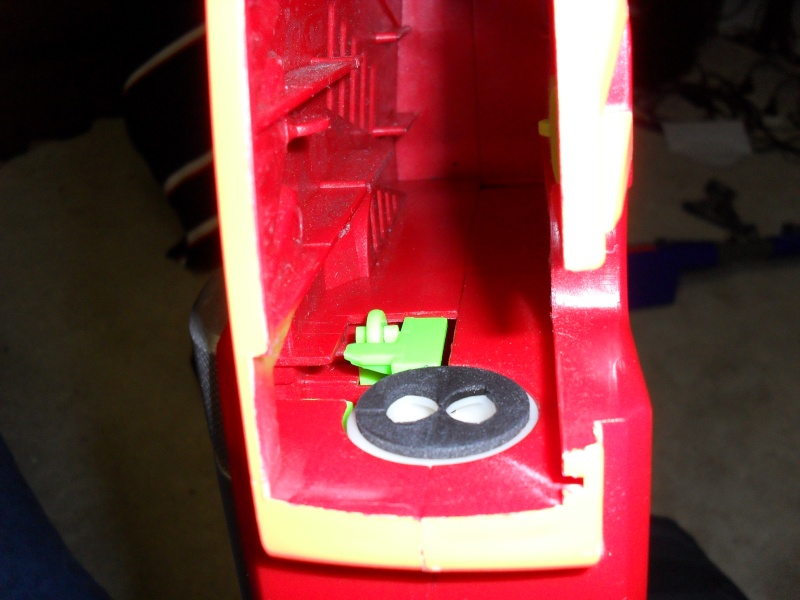 That's a picture of where the clips go & the annoying lock wheel which allows the gun to fire ONLY when there's a clip in it.
There's those pesky restrictors removed. They popped out easily, with a little persuasion from my trusty needle-nosed plyers. (also, you can see my raider in the background.)
This gun is awsome, i'm looking forward to schooling some of you once we get an adelaide war crankin.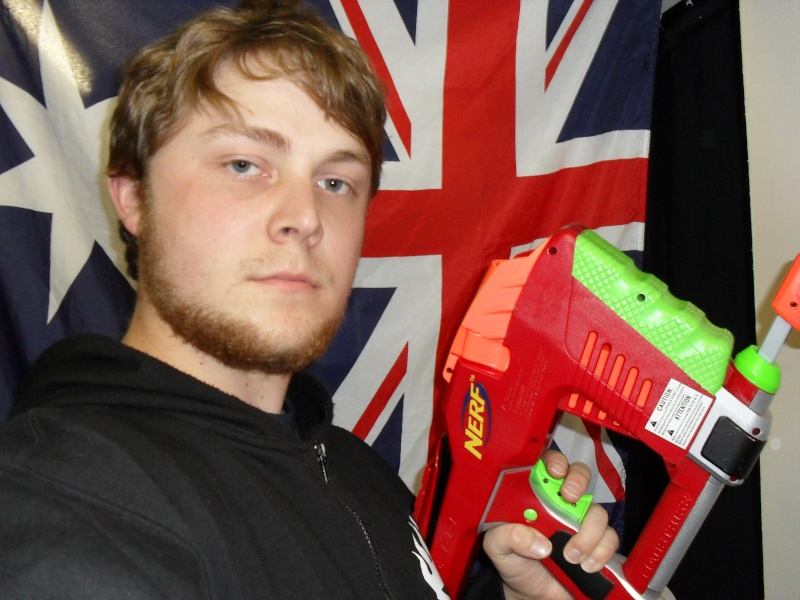 Just me being a dick, nothing unusual there, that beard's going today.
Questions, comments, Abraham lincoln references?
~Chaos~