While cleaning my room and throwing away non needed broken guns, I came across a Hornet that belonged to my brother. To get this I had to trade a gun for the broken pathetic piece of crap. So, I found a post on Nerfhaven of a mod to Take a tank and form it into a single blaster.
So here it is:
TA DAA!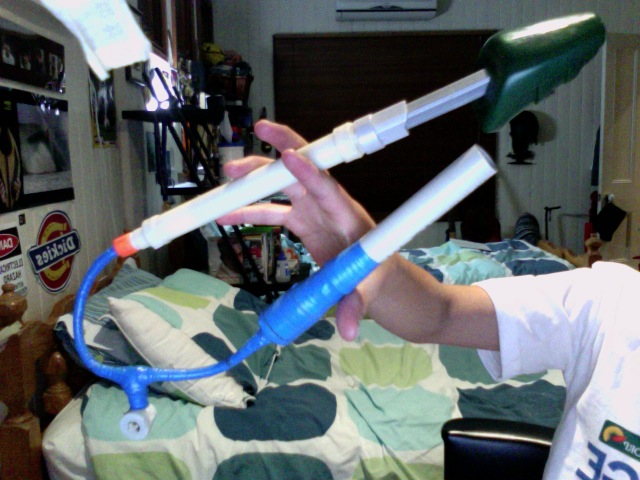 I know you probably you can't see it because of my hand and my Mac camera but its only what I've Got. Sorry.
Here is the blast button trigger thingy......
It gets ranges of about 70-80 feet flat with 4 pumps.
-_-
Last edited by -_- on Sun Sep 13, 2009 2:39 am; edited 1 time in total