From Death-Darts, to 30 Volt Vulcans, what do you think are the worst mods, preferably with writeups, of all time.
Hopefully, this post can steer young modders away from bad mods, but please specify why the mod is bad, for example,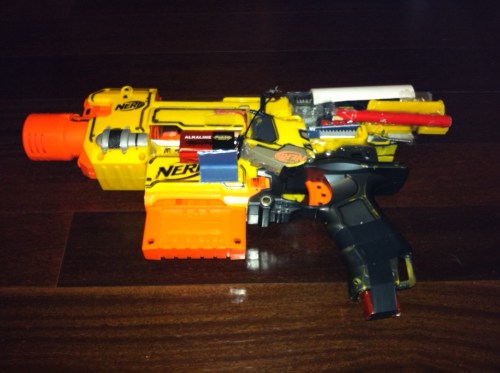 http://nerfhaven.com/forums/index.php?showtopic=21737
This... is a Full auto, Clip fed, Barricade. It is simply too much work for the shoddy ranges of the barricade, and frankly, it looks horrible. I can see 2 batteries, copious amounts of electrical tape and hot glue, an Alpha Trooper and a Secret Strike. There is too much that can go wrong with this mod.