Hi guys,
I'm a long time reader, first time poster on OzNerf. Looking forward to some Nerf games in Melbourne!
I've got about 6 blasters, most of which I have had basic mods done, AR rem, paint, etc..
The next big thing on my list is a version of boltsnipers FAR, albeit with my own twist, which will be covered in other posts in the correct forum sections.
Basic, but thought I'd add it to this anyways.
[img]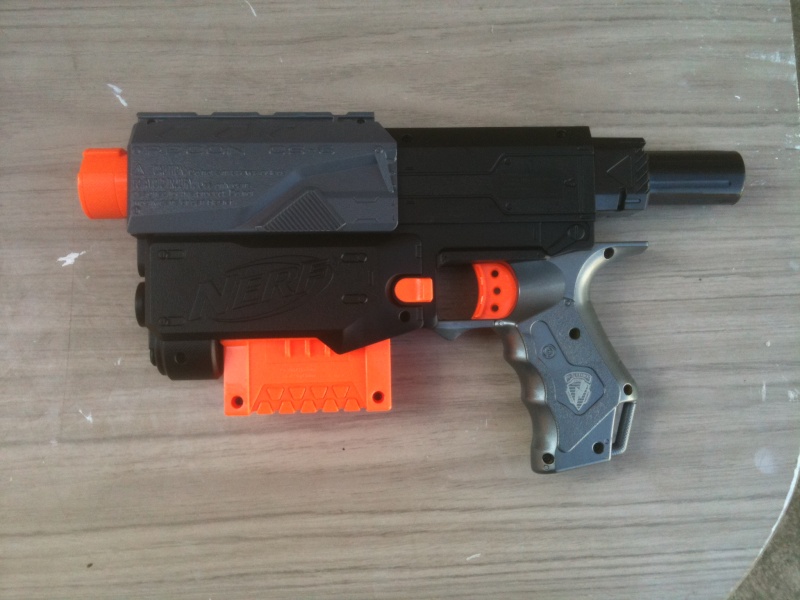 [/img]