I am selling a few of my Nerf guns as I don't use them anymore, and I need to clear some space.
Offer me a price, I will most likely accept all genuine offers.
Bulk lots welcome and preferred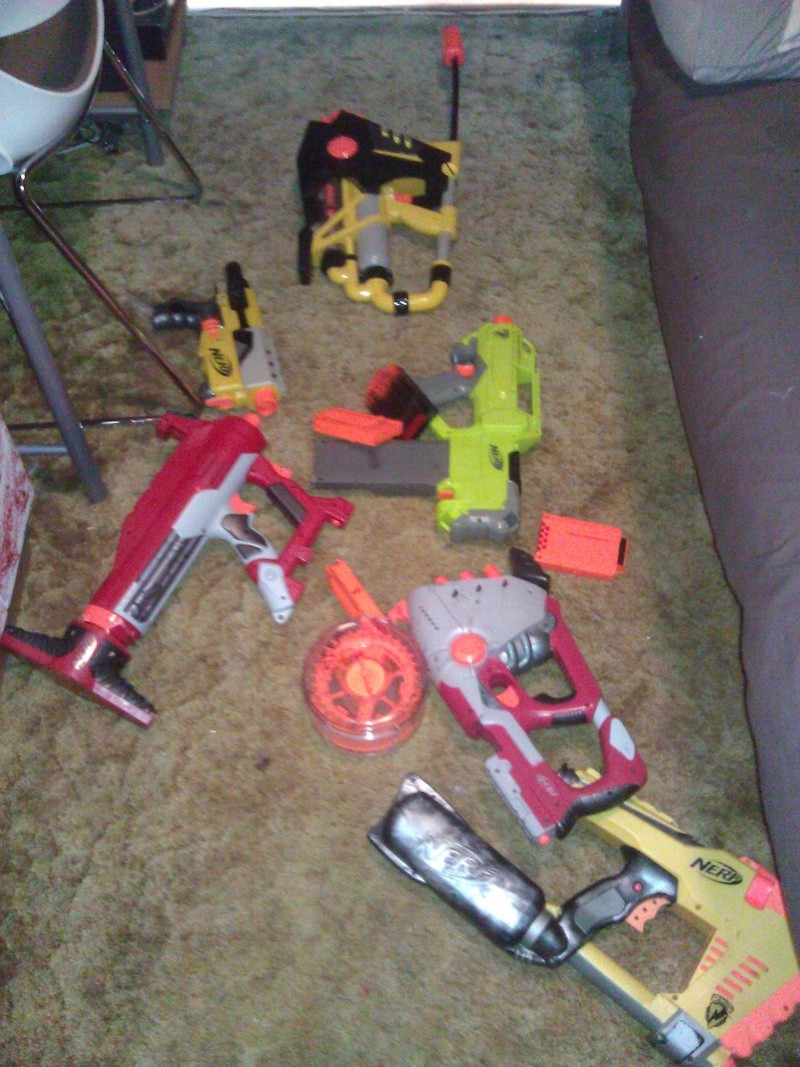 Rapid fire -
Recon -
Titan (No attachements, (Has small air leak, fixable) - Sold.
Rayven (Comes with glow in the dark clip) -
Hornet -
Magstrike - Sold.
Clear Raider drum - Sold.
Stampede Shield -
2 Dart Tag vests -
Whiteout Maverick -
Buzzbee Hunters - One sold.
Deploy (Missing front grip, but still works) -
2 fake dart tag guns -
Longshot (Removed air restrictor, bipod removed stronger spring, missing a few screws and bolt, suit parts or project) -
Spectre barrel and stock -
Scout -
Vigilon -
Proton -
Yellow maverick -
3 x 6 shot clips (0ne clear) -
gear up recon stock -
Paypal or bank transfer.
Thanks
- Holdentem
Last edited by holdentem on Sun Jun 02, 2013 11:56 am; edited 3 times in total