So I was at Bunnings today and I saw this:
It's called a Universal Water Spray, it is on clearance for only $1. This thing is absolutely perfect for out foam shooting needs.
"How does it work?", you say. Well there is a pump
built in
to the back with no overpressure valve: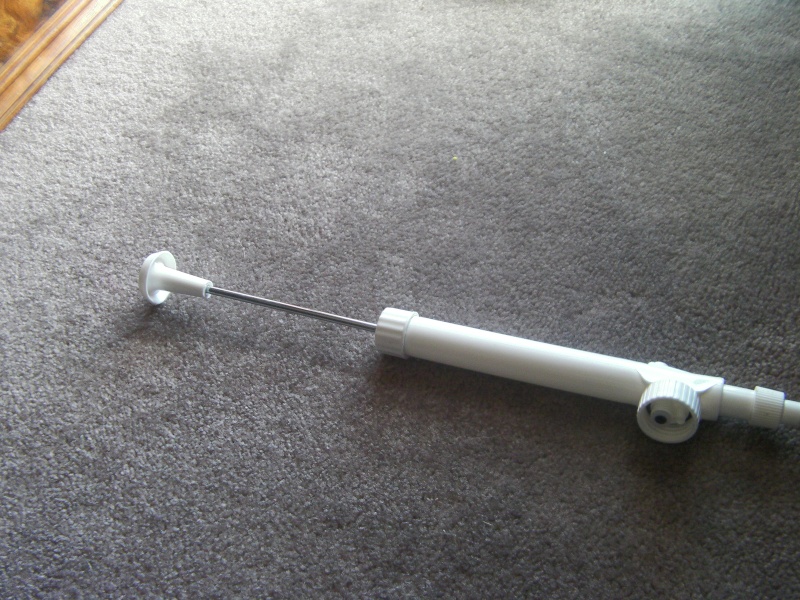 Next you attach an airtank to the screw port, I am using a 1.25L Pepsi bottle atm, but 600ml is much easier/efficient: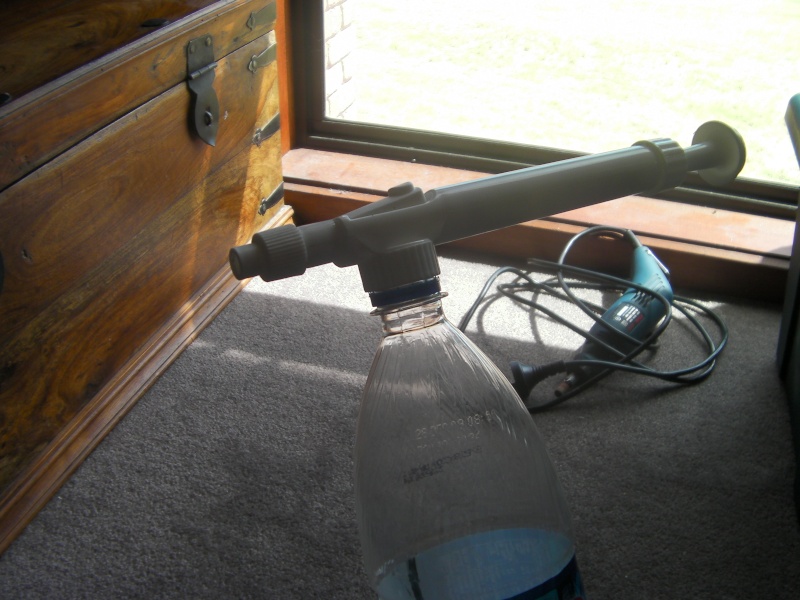 The trigger works by just pressing down on it like so:
Okay now we are all set to spray water Now to make it fling some foam.
Grab your pliers and twist out these 2 copper end pieces that help create the spray. Don't remove the plastic piece altogether as this destroys the seal: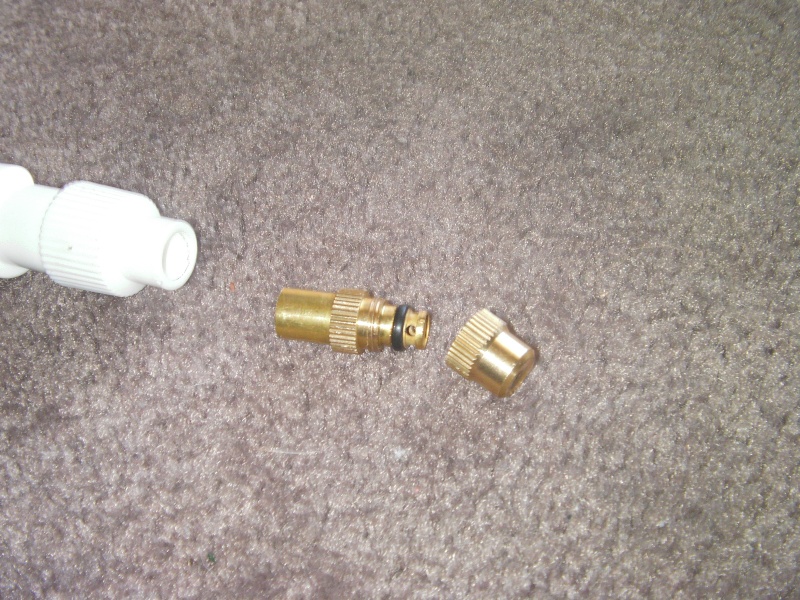 After that, you just need to slap a barrel on and its good to go. Hep20 fits perfectly over the end, no need for glue.
With around 50 pumps in a 600ml bottle, I can get 5 70ft shots, with the next 2 going around 45ft. The rest of the air is useless.
Last edited by Frankie27 on Thu Jan 21, 2010 4:44 am; edited 2 times in total