Here is my homemade nerf gun, fires 13mm stefans through a PEX barrel (perfect fix) bought from Bunnings.
Trigger is a hose gun (man it is perfect)
Tank is PVC (the stock is also the tank)
Take 2 pumps to fill the tank
Gets 85ft ranges
If you build one (it is really simple) use PVC cement to connect the PVC and don't overpump and it can explode!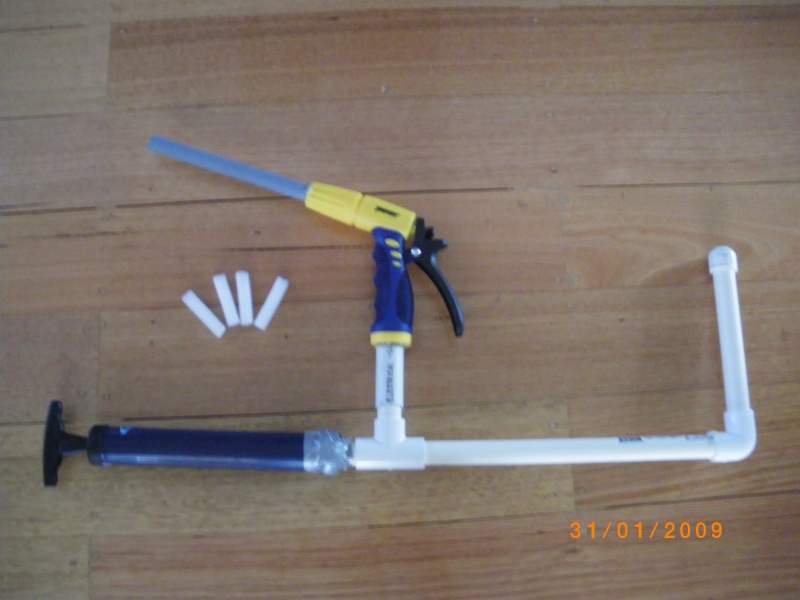 Edit: I forgeot to mention the pump and air tank are removable for easier storage.