Went into Target yesterday and looked at the stock, Raiders, Recons, NF's, Mavericks and Vulcans,
Well.
But wait, whats up with the NF box?
The gun looks the same but the packaging is different and a new part is in the box.
WTF?
Looks like dis.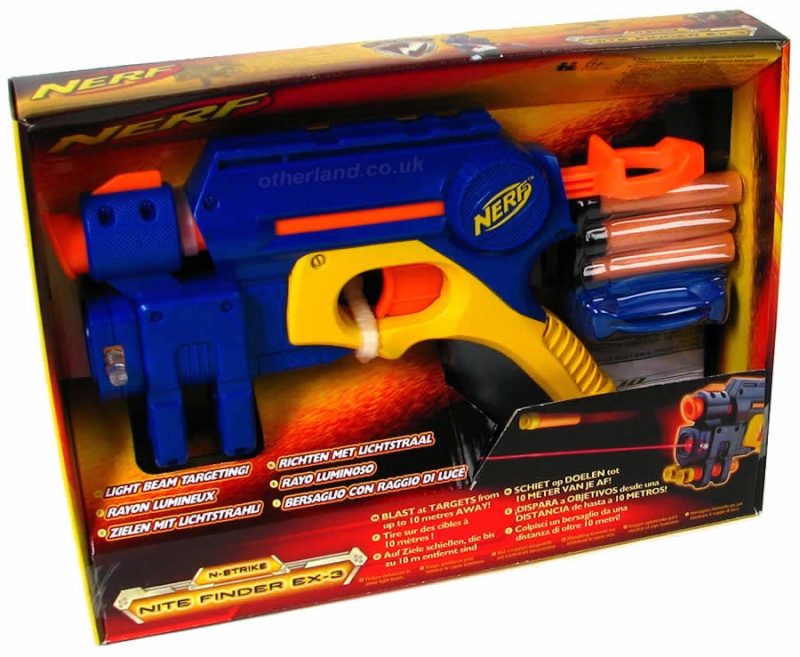 Look at the bottom right, the gun is black?
And what are those underneath the darts?
Mind you that this in not a real pic, its just a box that looks the same.
Has anyone else seen this?
Will upload real pic soon
P.S. Vulcans are $80 and come with 2 belts now!