After 2 damn long months, I have finally finished VCE (thats Yr 12 + exams for you interstate kids) and am free!
For those who don't know, I gave up all nerf related activities among other things for 2 months to study and own these exams. I've just had my last one today, smashed a few pots down at the pub and are back home to get back into the swing of things
So how has everyone been? Hope our wonderful new admins have been doing a good job. Thanks heaps guys, looks like you've been keeping things well in line.
Right, even though I've been studying this whole time, I can't help but check out Kmart and Target stocklists from time to time. I know you all have these but here is what I have collected over this time (all NIB btw :D)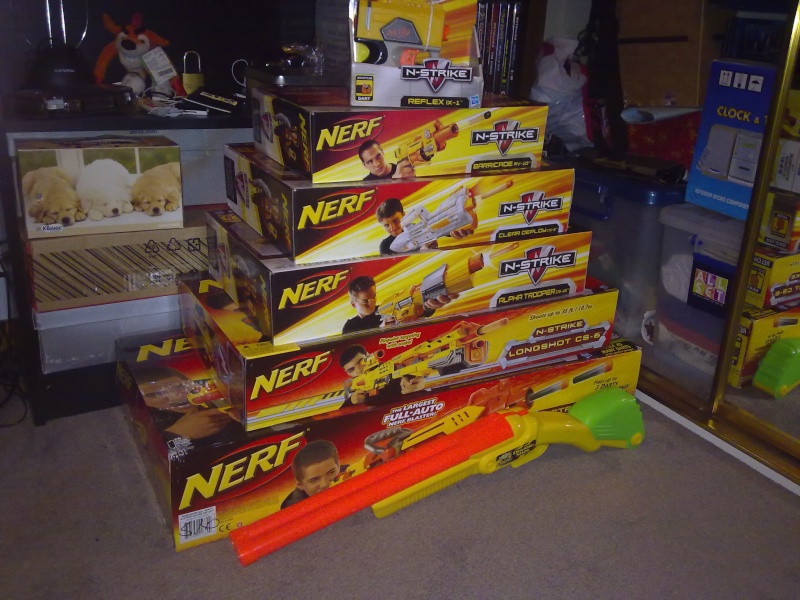 Vulcan and DS cost $20 total of clearance trolley
Still have a Stampede waiting on layby
and thanks Winterstrike for letting me know about those $30 Clear Deploys
Anyway, its good to be back.