Okay this tiny blaster has got to be my new favourite. When I bought it I was thinking it was cute but it actually packs a punch.
Mod capabilities- There is no air restrictor (no joke) just a dart post; the barrel is tight for a stremline, not 17/32 tight but 16mm conduit tight; the air hole between the plunger tube and barrel could be widened; spring could be replaced but I think its fine; seal could be improved and this blaster would make a great integration.
Ammo - This blaster comes with 5 disk and 4 suction cup darts, darts are muzzle loaded and disks are loaded from the top like a hopper.
Ranges - The disk go between 1-5 meters at most darts on the other hand is TBC
Other - This blaster is small but I find it comfortable, here you can see my pinkie doesn't actually fit on the handle, so it's great for the little guy.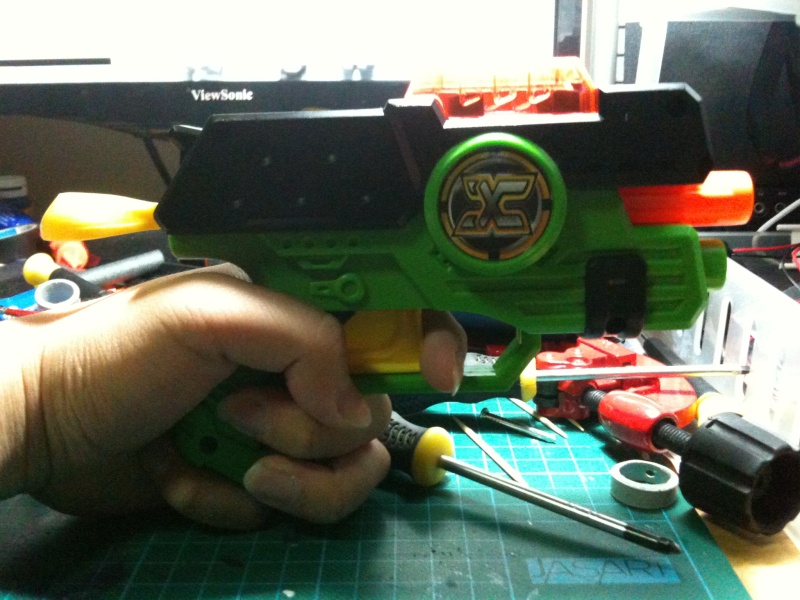 RRP is $9.95 but I got mine for $5. If you are sick of NF's and Mavs this is a great substitute
Internals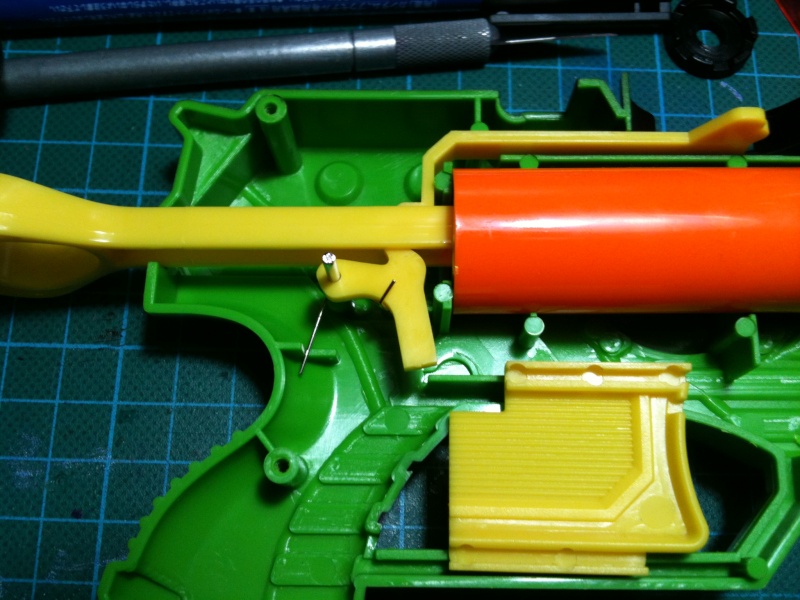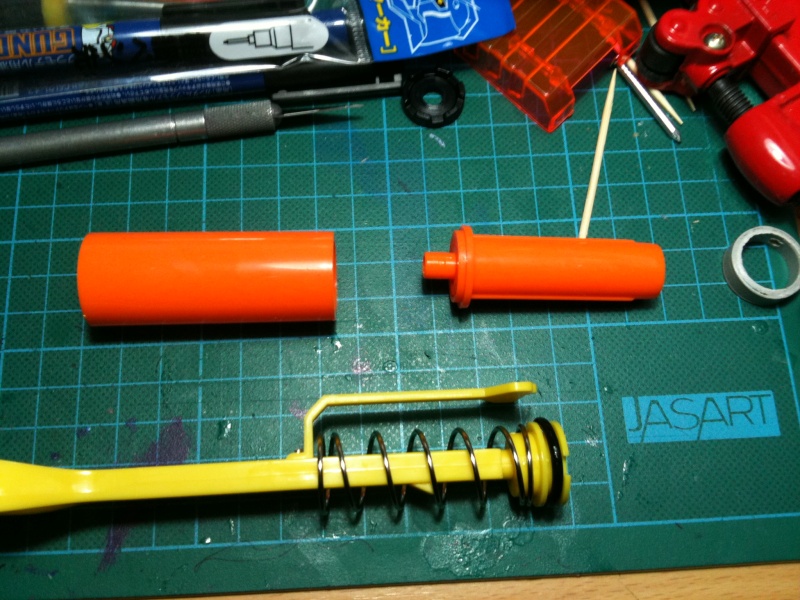 For additional blaster internal pics, visit the Internals Directory, here:
The OzNerf Internals Directory