abowden wrote:I hope they are right, because if I am right then long-shots will start becoming "that valuable blaster which is hard to come by" seriously, it is one of the best springers nerd ever made EVER. but nobody knows for sure, But according to my local toy world, they won't be able to get anymore in.
Ok this was discussed in a
longshot sales thread on this site
but I know it doesn't belong in trading. I love the Longshot to bits so I had to ask the question... And I did...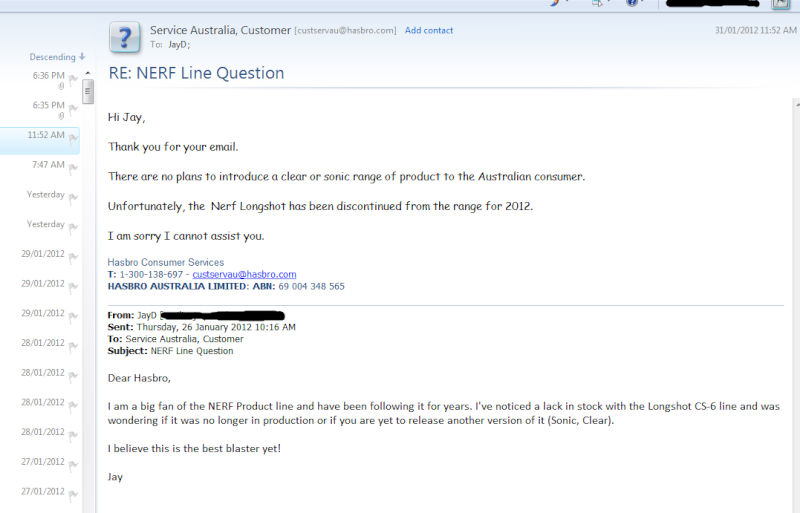 Stock up everyone! It will become a collectors item in the future.
Last edited by JayDesu on Tue Jan 31, 2012 12:20 pm; edited 1 time in total (Reason for editing : Grandmarr)