RFR Modification
So with the influx of RFRs hitting our shores, I thought it was time to break out my old and crappy one for a makeover. All I had done originally was the bolt action mod (cut off lever and put a nail through the cocking bar)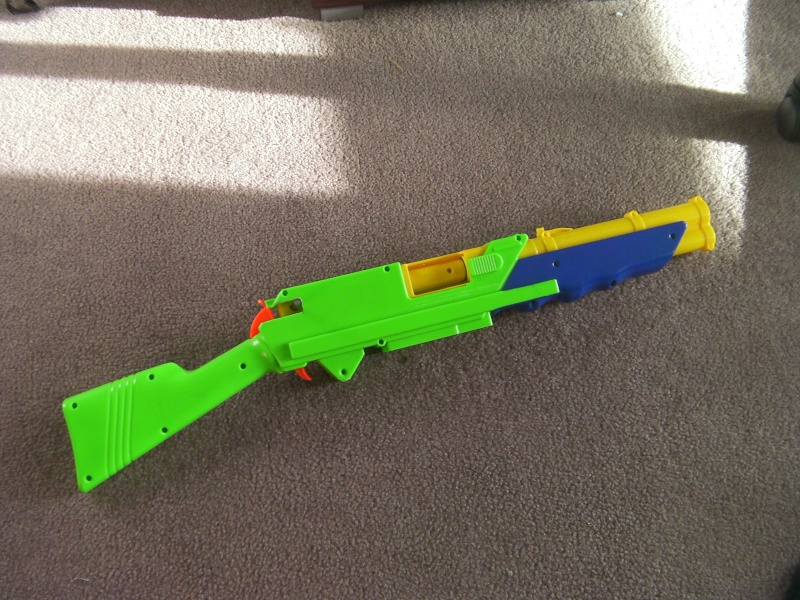 Tools/Materials:
- Dremel
- Hacksaw or Pipecutters
- Screwdriver
- Hot Glue Gun and Hot Glue
- 1x 15mm Coupler
- 2x 15mm Elbow Joint
- 1x 15mm Tee
- 2x 15mm End Caps
- 15mm PVC
Part 1: Drawback Handle
Okay, first open that baby up: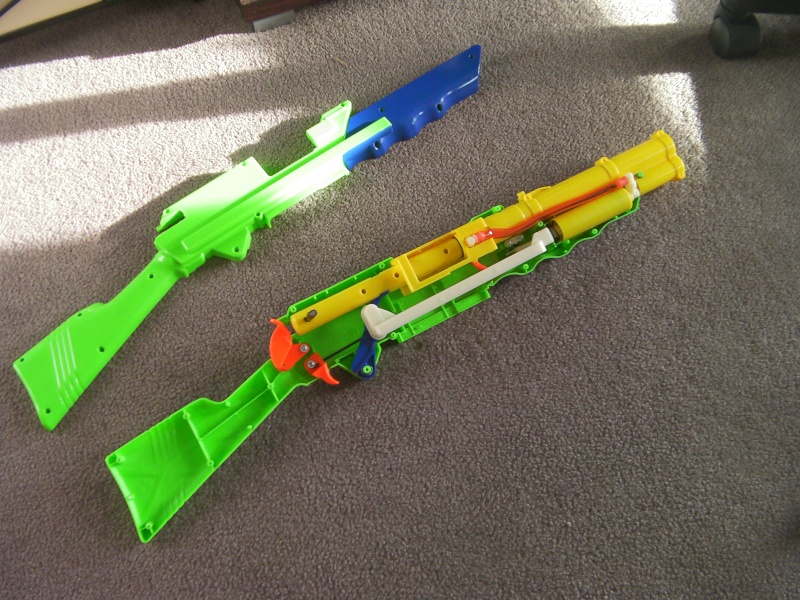 Next unscrew this piece and disregard it. Its a safety piece that prevents the gun firing while the lever is down/bolt is back.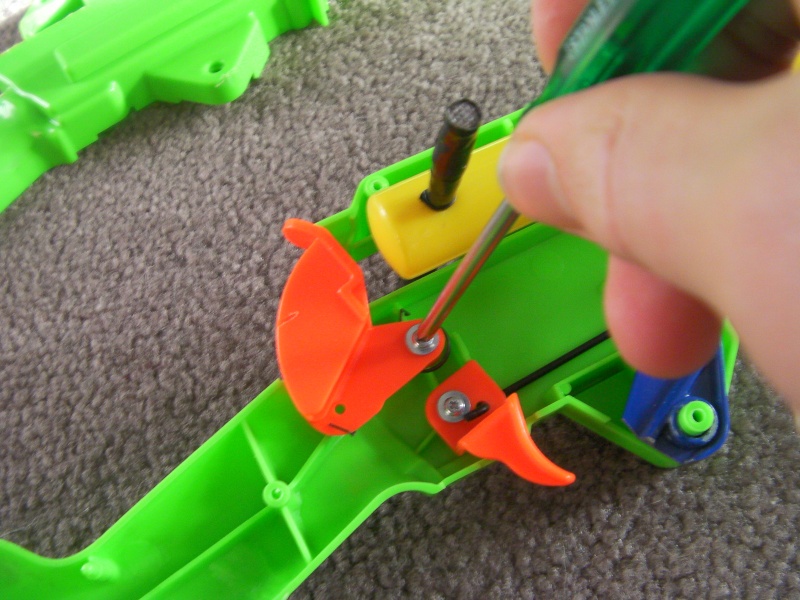 Okay, now remove the bolt and attach the 'Tee' joint to the end of it via hot glue. Then bang in 2 one inch pieces of PVC into each end, then lastly put the 2 end caps onto those. Also via trial and error, you need to cut out around 4cm from the back for the handle to sit in.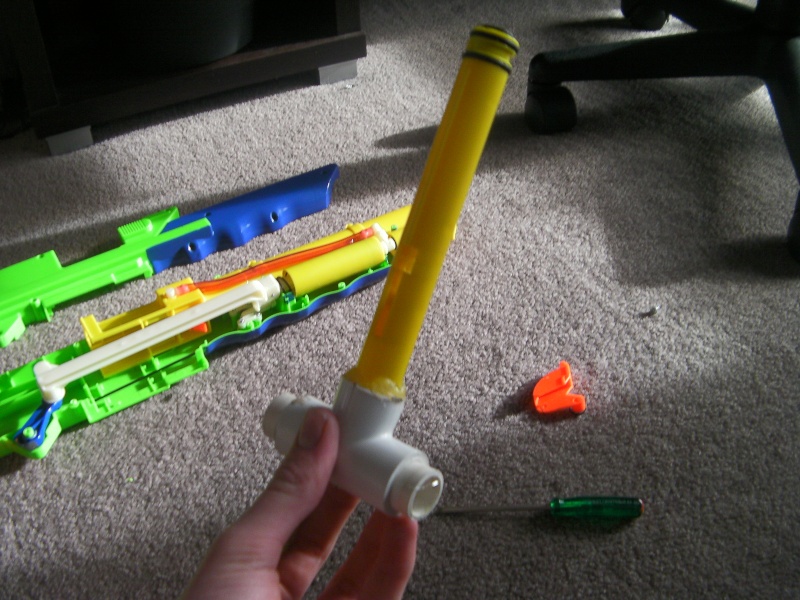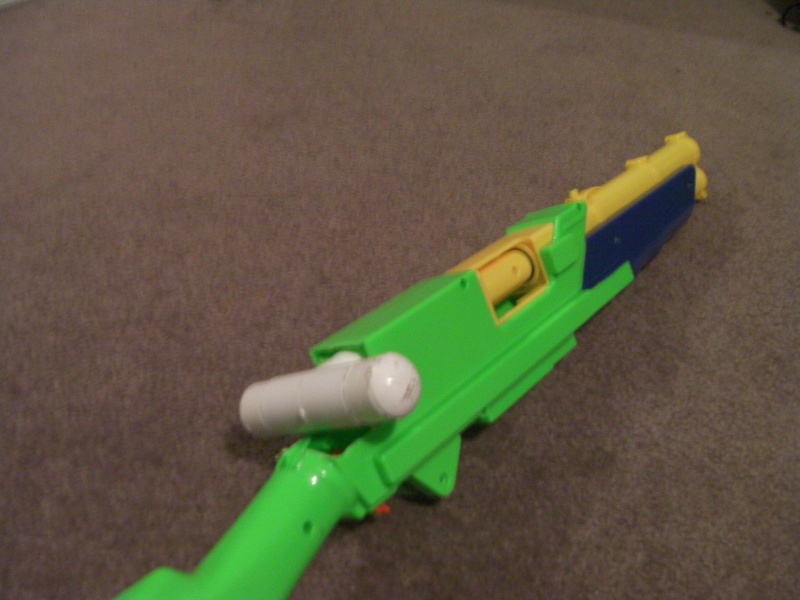 Part 2: Singling
Now some of you guys are gonna think "Why single it? The shells are the best part!". Cool. Good for you. I don't really care for them, nor do I care much for ROF in high powered guns. Range is my ultimate goal.
Anyway, cut this tube: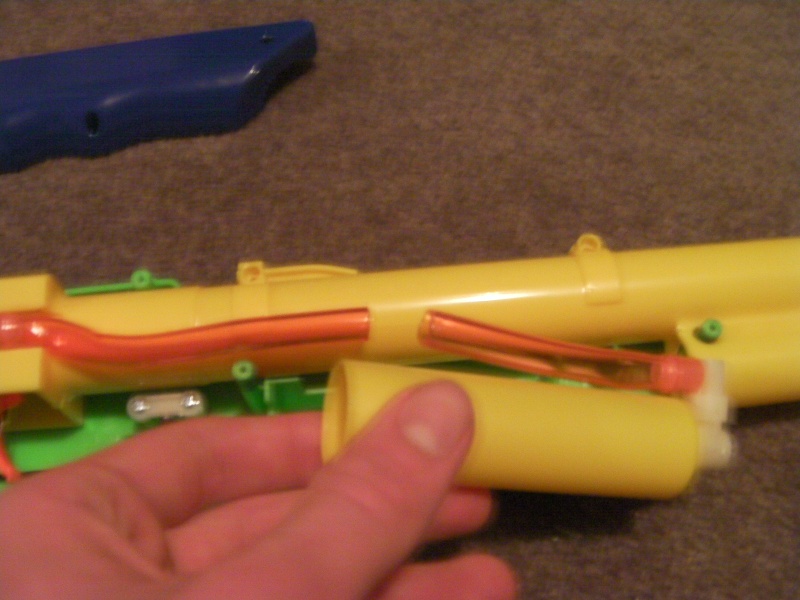 Now remove the plunger tube and break off the end piece that the tube was attached to (I used a good pair of pliers)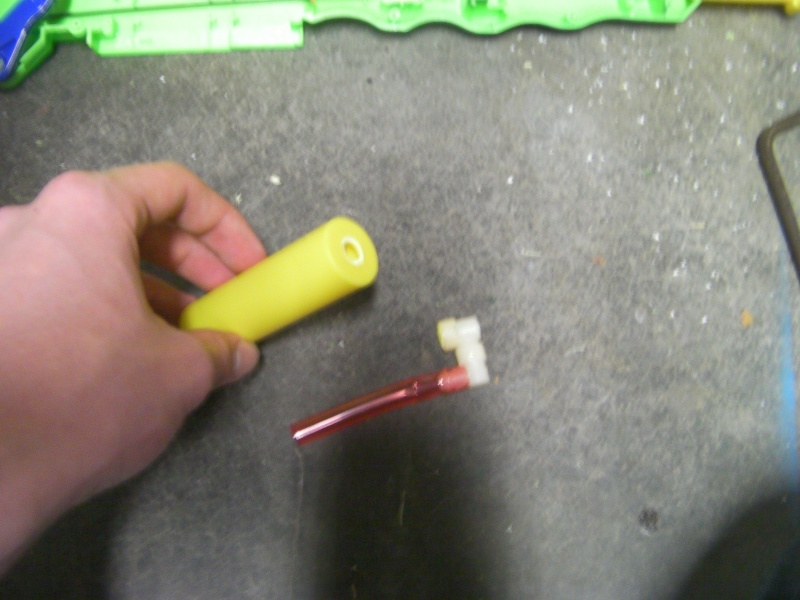 Grab your dremel and open up the hole on
one half of the plunger tube only
(kinda like a Maverick plunger tube) The reason for this is that the the plunger sits to one side in the shell, meaning if you just stuck a coupler on as normal, your barrel wouldn't be straight.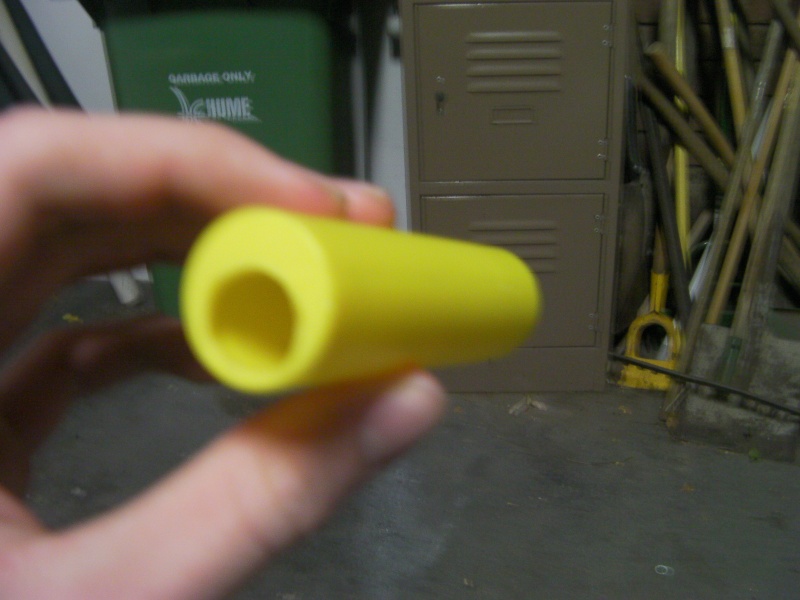 Now glue half of a 15mm coupler over the hole (see how its off centre?)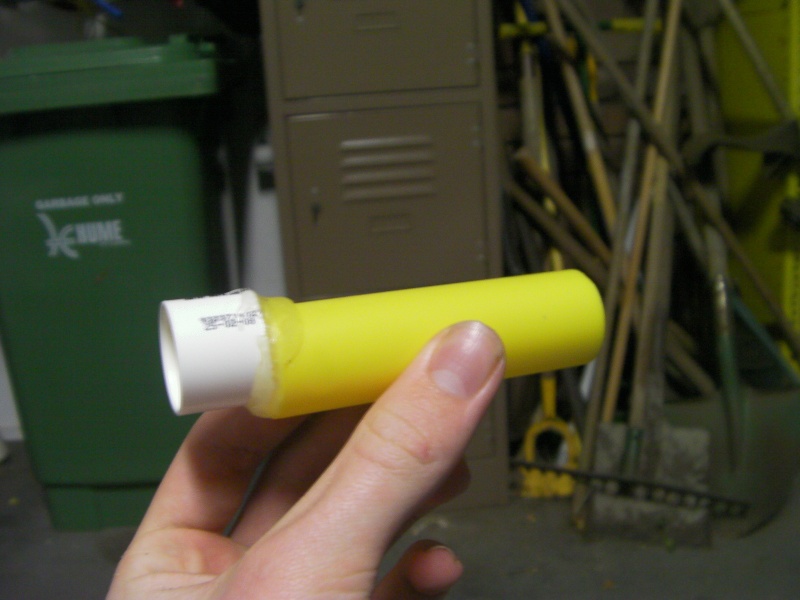 Again, grab your dremel and remove these walls on both sides of the shell. Also open the front of the shell up a bit so the barrel can get in.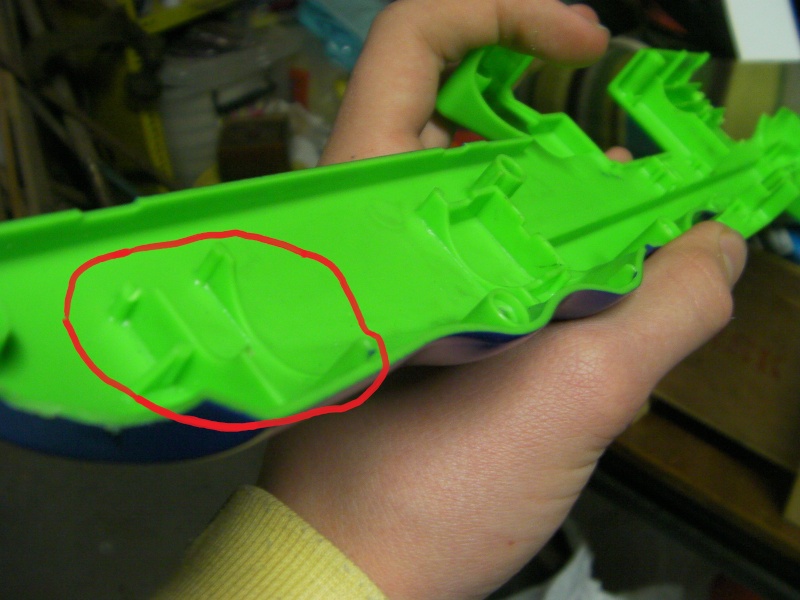 You also need to cut off the bottom faux 'barrel' for your new real barrel.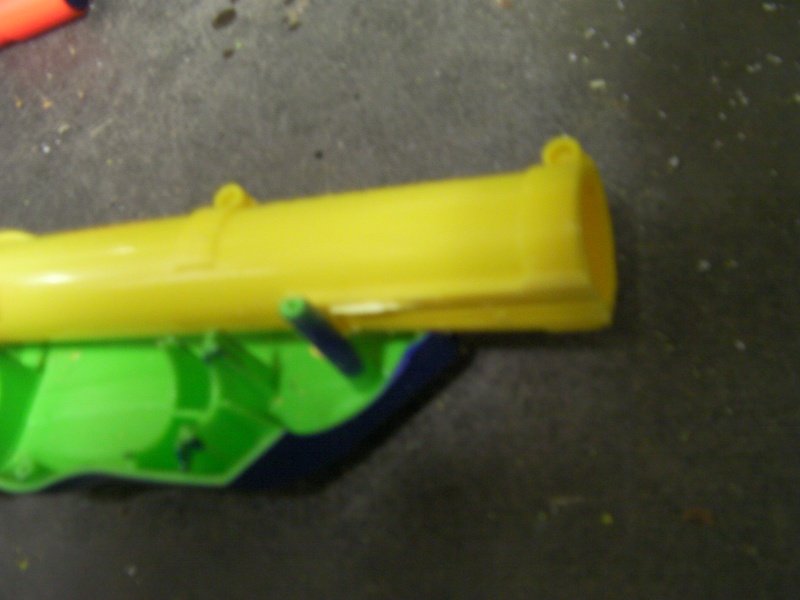 Glue in the plunger tube and reassemble. New internals: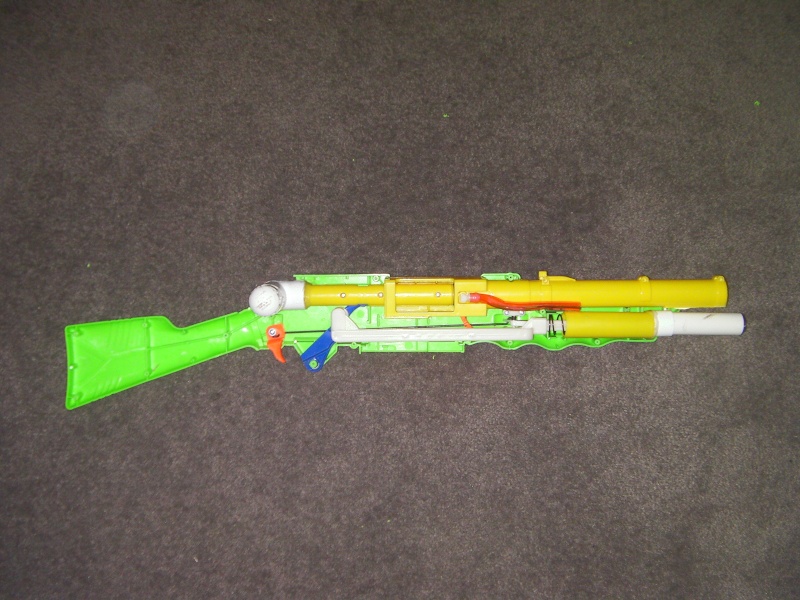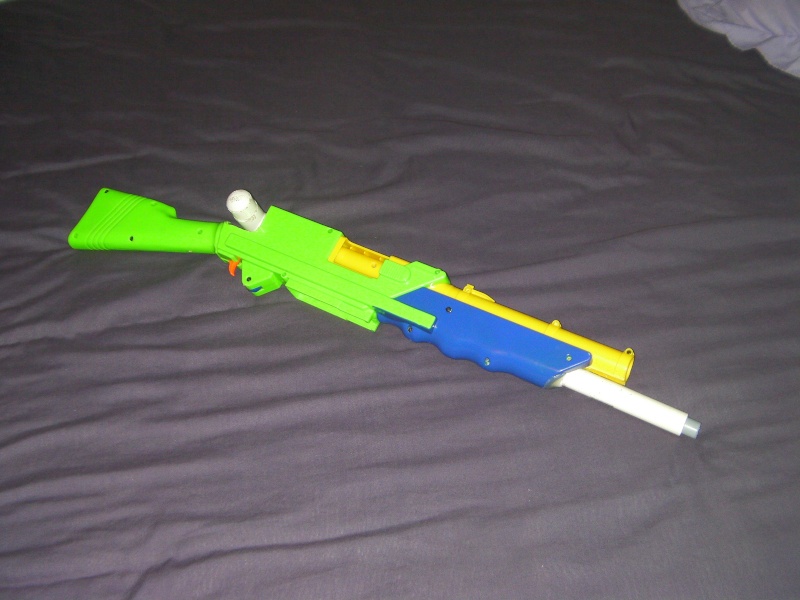 Whack on a 3 inch barrel and go shoot something 75-80ft away
PS. Just an idea, you could run a RSCB up into the top barrel and reload it from where the shells eject. I was gonna do it be ceebs :p