Hi all, I have been away from Nerf scene for over half a year, like to clear a few items from my storeroom, so have to totally update this page. Prefer local pickup or pickup at wars (I'll most probably attend one of this weekend wars at Bass Hill, Sydney, depending on the weather). Some prices are negotiable.
Two stock Longshots (mint condition) - $32 each.
Sold.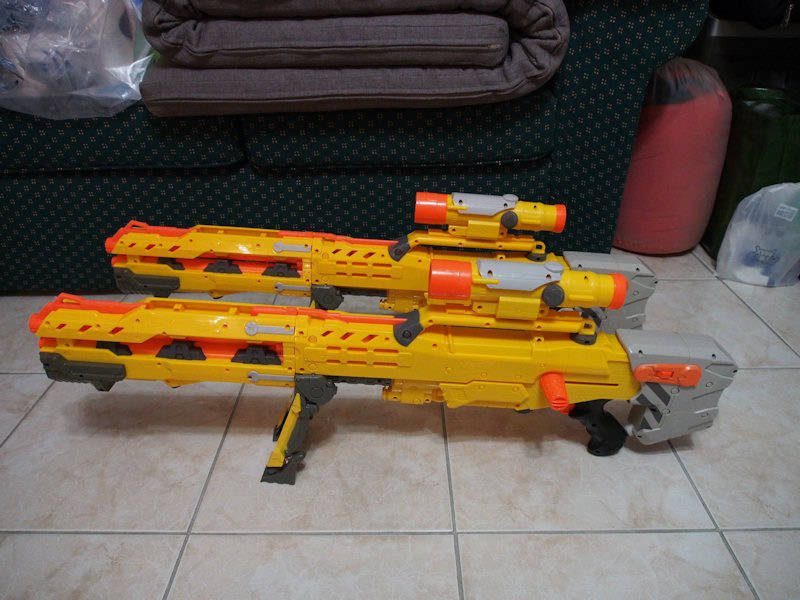 One Clear stock Raider (blaster alone, no magazine) -
$15.
$13.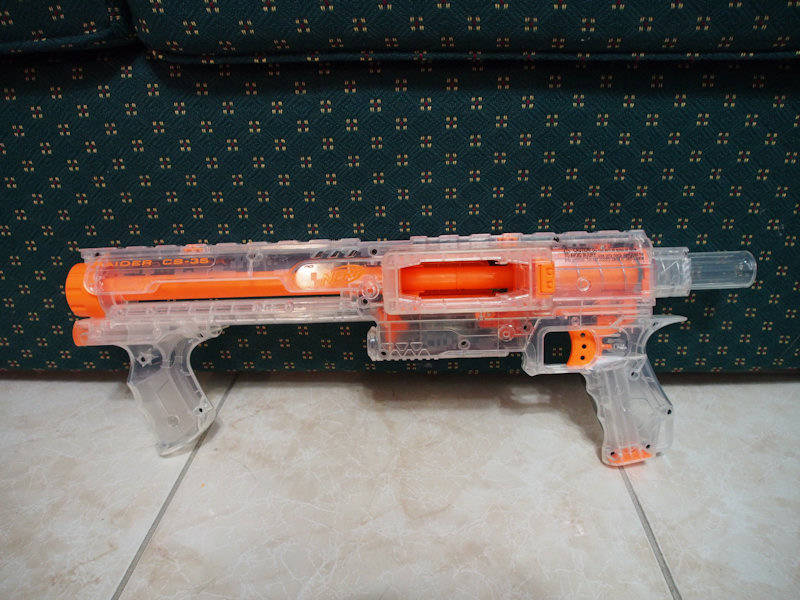 One Photon Storm blaster -
$20.
$18.
One Foam Magnum Pistol - $20.
One X-Shot TurboFire blaster (with its 20 suction darts) -
$10.
$8.
One empty Magstrike shell - $1 (or free if you can convince me).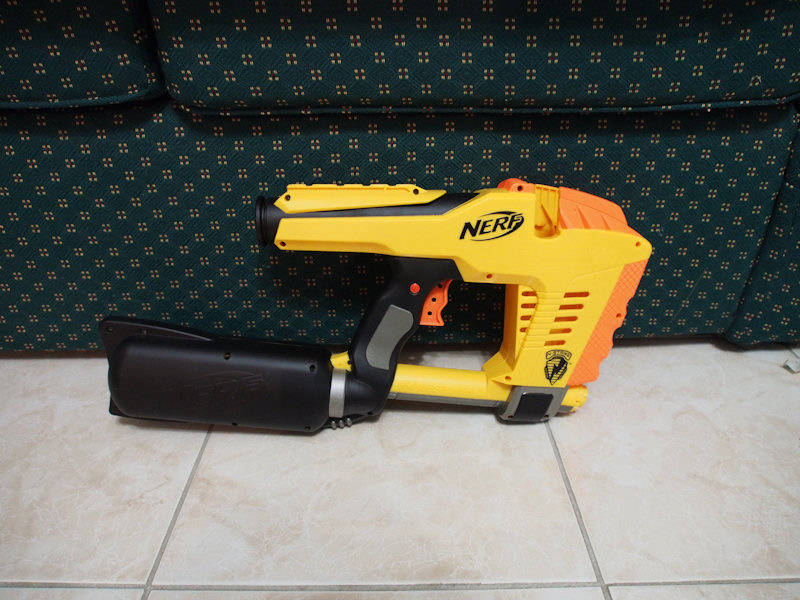 One Magstrike pump handle and internal (no bladder though). There is a hole on the air tube which you will need to replace if you intend to use that part. - $1 (or free if you can convince me).
Various bits and pieces.
Stampede shields (one sold and one remaining)- $1 each.
Stampede front handles - $2 each.
Sold.
Buzz Bee Ultimate Missille Blast's Glo missiles (still glowing) - $0.50 each.
6-dart mags - $3 each.
Sold.
Longshot scope - $2.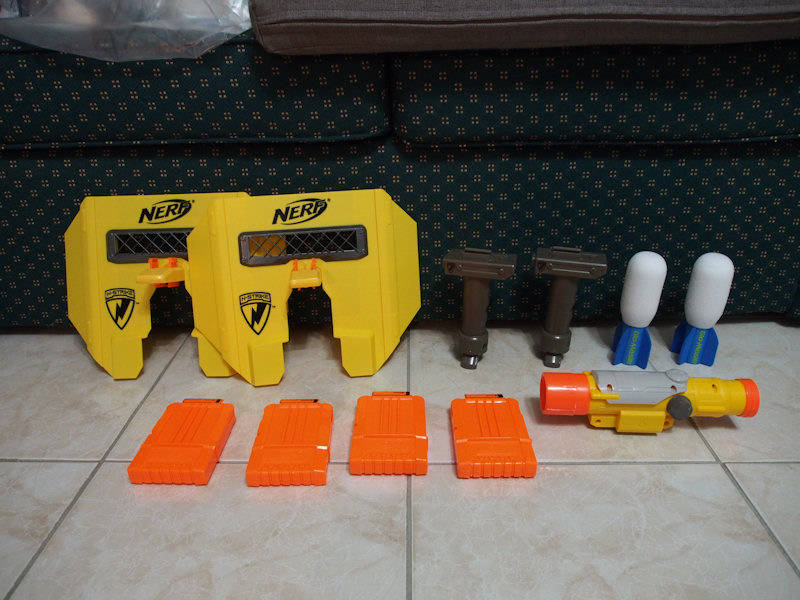 Last edited by Akimbo Assassin on Sat Jul 14, 2012 7:31 am; edited 26 times in total (Reason for editing : Item status changed.)