A place holder if ever I have items I am willing to sell. At the moment, this is currently at one item: A painted, modified handcannon.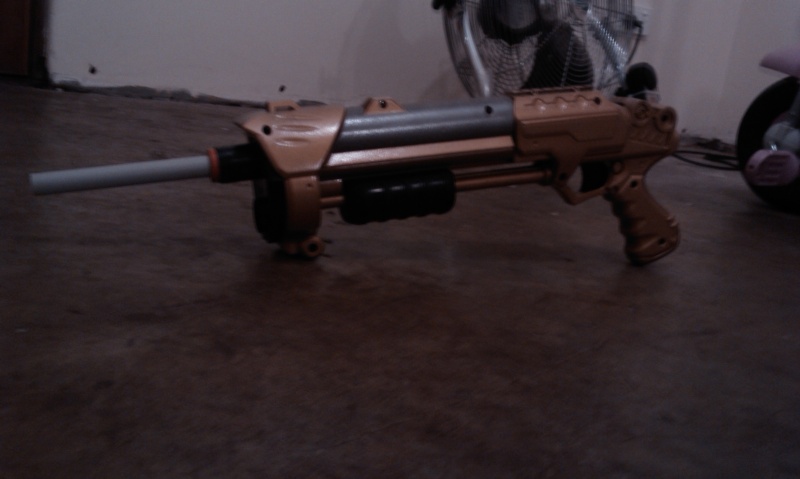 It has been reinforced with large amounts of epoxy putty, barrelled with 16mm pvc and will have a coupler by the time I end up selling it and it has an added upgraded recon spring from BT as well as the stock spring. I will also be optimising the barrel length via a chronograph set-up and it will have ranges of approximately 50/60m ATG once finished. When I finish touching it up, I will post another picture of it along with a video of a range test. I will be selling the final product for $70.
Also, just to let everyone know I am happy and willing to do commissions for just about anything. If you would like something done, send me a PM via the forum. Prices for commissions are the cost of materials, shipping and a constant rate of $10 an hour.