Hey guys,
Simple, sick, got bored, found it, wanted to mod it.
Tools
Screwdriver
Power drill
Hot glue gun
Materials
E-tape
Lube
Spring of choice (BB Hunter)
1. Drill and remove the ar.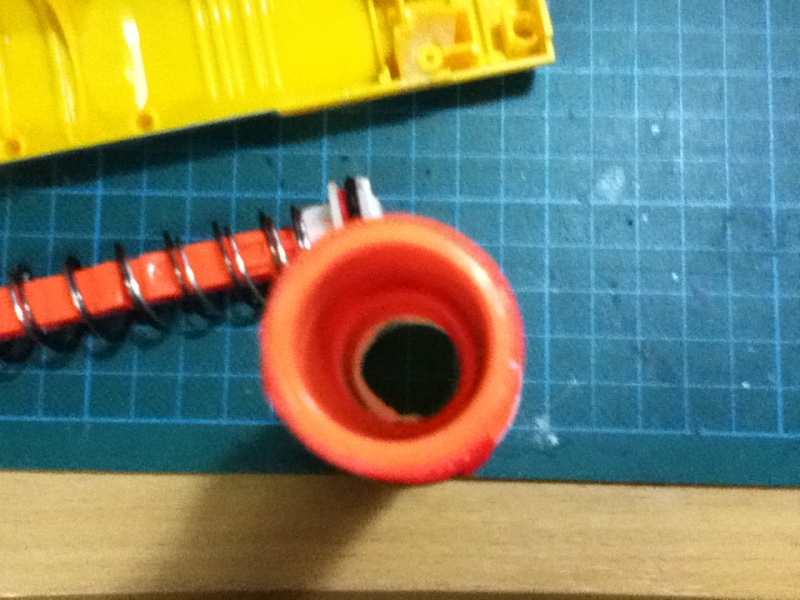 2. E-tape under the o-ring (95% seal). Add/replace spring, I added a BB Hunter spring. I originally tried the C-836 with 3 loops off and a C-526 (5 loops made a catch), wouldn't catch, so I just added the Hunter spring and kept the stock catch.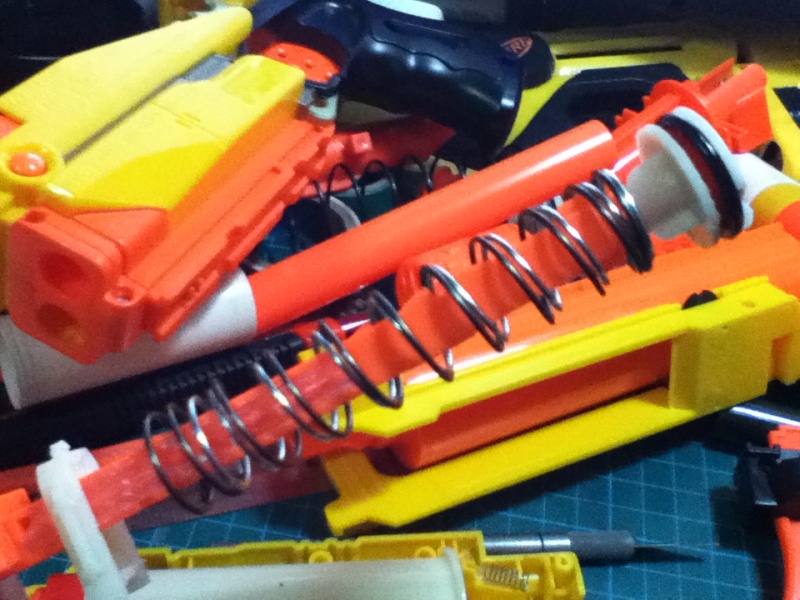 3. E-tape over the air hole. I also added a loop of tape on the barrel and that lets me a attach 15mm PVC so I can add attachments.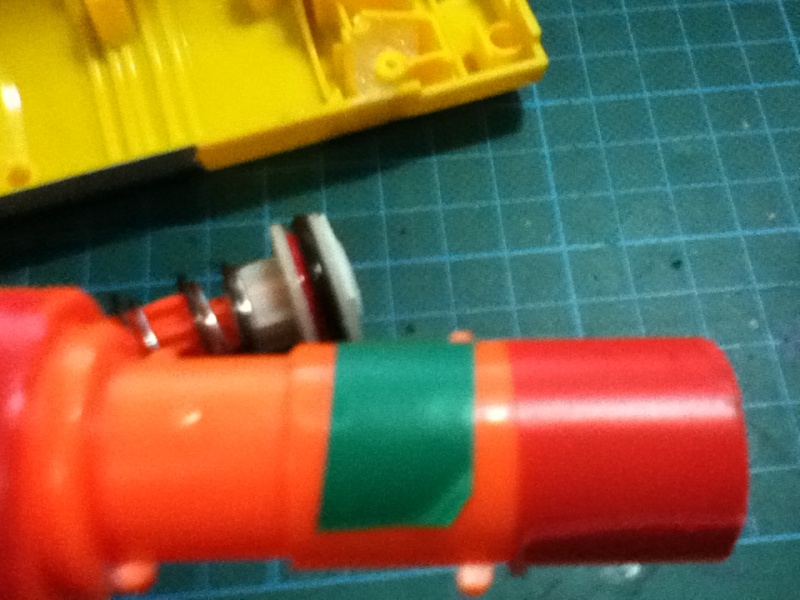 4. Hot glue that area to reinforce due to new power.
Finished Product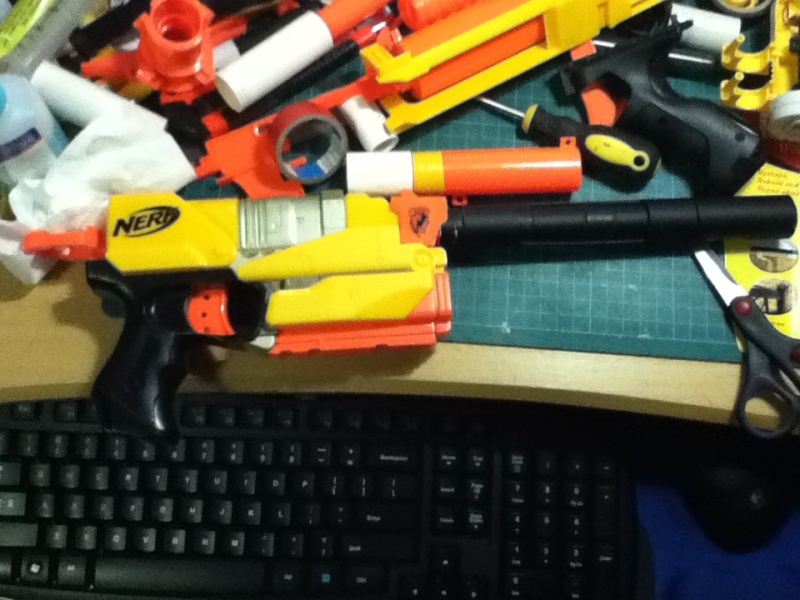 Range - after trying out doors
Before 30-35 feet
Now 70-75 feet
Evo Out >.>
Last edited by evozn on Mon Aug 29, 2011 5:56 pm; edited 2 times in total