Hi all,
I don't know if this method has been tried yed, so I may aswell!
What you will need:
Alpha trooper grip (unscrewed)
Tarzan's Grip Glue (any glue or epoxy is fine)
LS Front gun handle
Phillips head screwdriver
Note: As I have already done this mod, I will only show some steps with pictures, but the method is pretty simple.
Step 1: Unscrew the Alpha Trooper's priming handle.
Step 2: Unscrew the LS FG's handle and take the trigger mechanism out. Sand down the top of the handle so that it sits flush with the A.T Priming handle.
Step 3: Glue (or Epoxy) the LS FG handle to the A.T handle like so.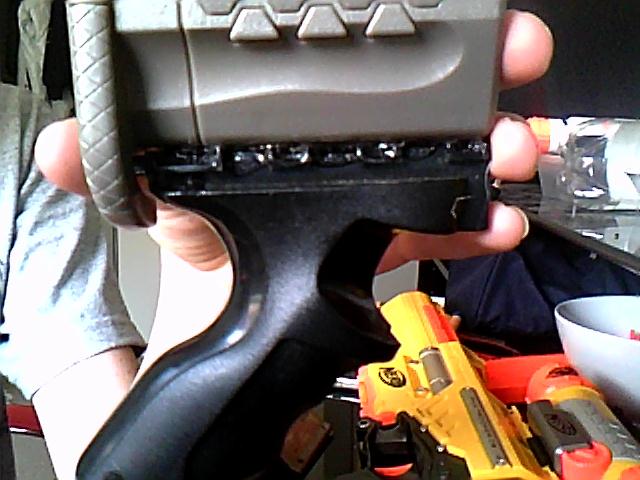 Step 4: Let the glue/ epoxy dry and put the gun back together!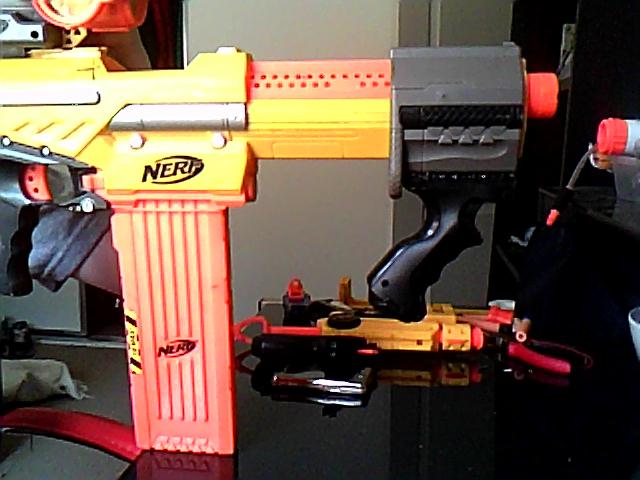 Voila!
All done, I like this mod very much as it helps with the slamfire ability.
I am thinking of doing an integration (S.S or something).
This mod was done in 15 mins, with 1 hr to dry (quick method, look on glue packet).
Thanks all,
MRGenie