Since it appears I never posted this when I originally did the mod, I decided to post this now.
This writeup is to show how I replaced the puny stock pump with a Titan pump.
This is how I chose to place the pump, seeing as it was too big to put where the stock one was
This also shows how it will connect to the pump handle
How I attached the handle to the pump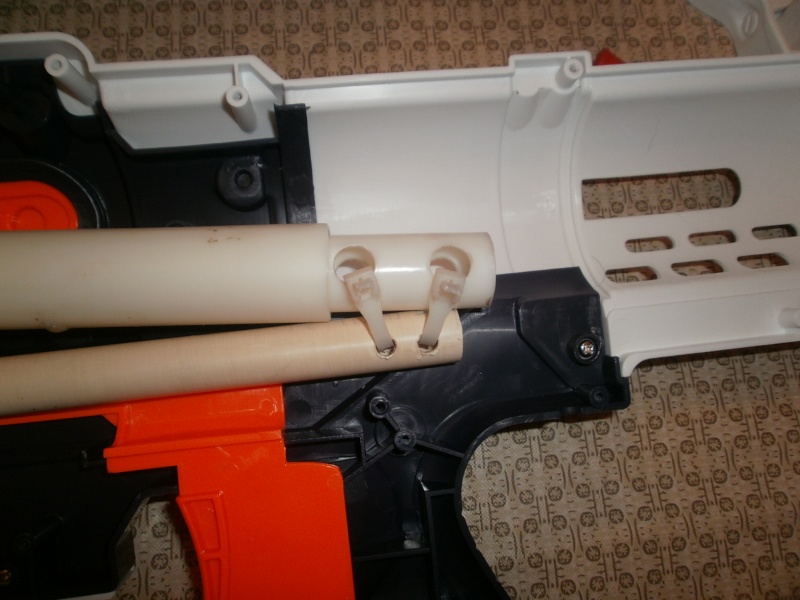 Next, where I plan to have the end of the pump stay.
Clearance check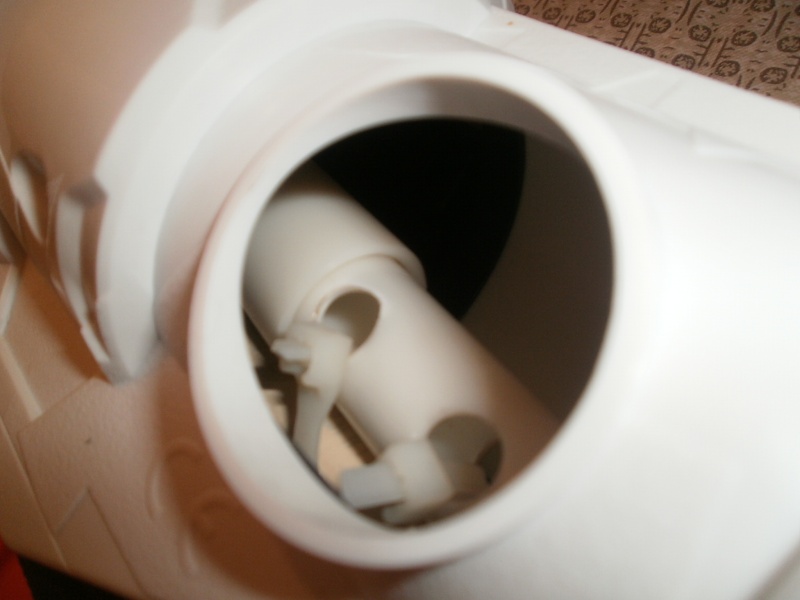 I cut the tank to cover the holes in the shell, and have a place for the cap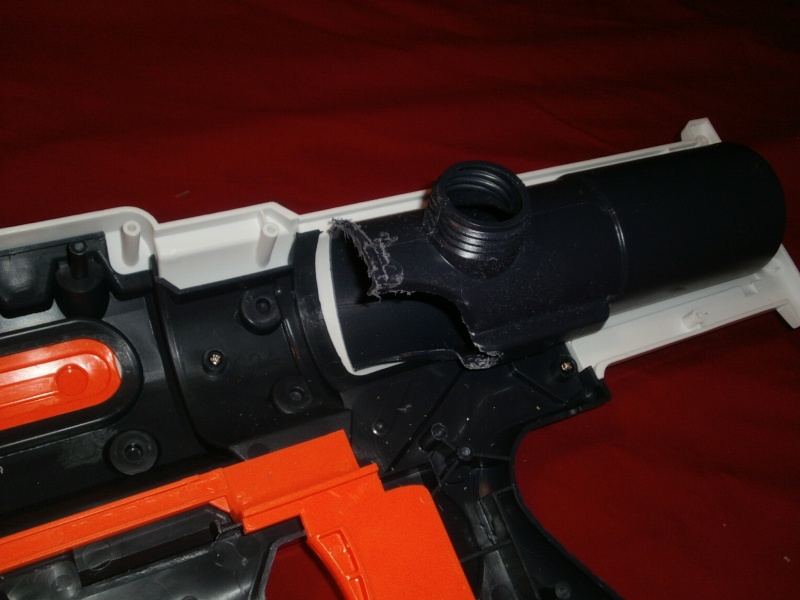 Got the pump hooked to the reservoir, now without leaks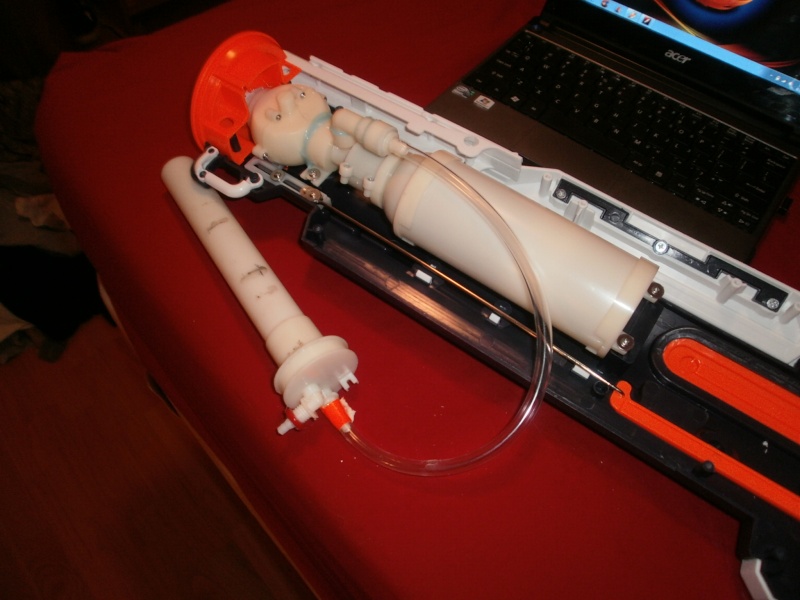 All set up, ready to close the shell up
Shell on, ready to go
It now takes 6 pumps to do what 50 used to do.
With a 7 barrel absolver, and 5 pumps, I'm getting around 60' with a 7' spread.