In prep for this weekends endurance war in Adelaide, I thought it would be a good thing to make my own hydro bladder. Total cost is nothing if you have everything or at the most $3 buck.
My camera isn't working so this write up will contain pictures I'm going to make in the text
Materials :
One soft drink bottle (I'm using a 2ltr, but use what ever you want)
One screw cap for said bottle
A Dremel (not needed but it makes life easier, if you don't have a Dremel, a large screw driver will do)
About 1 Meter of 10mm clear irrigation tubing. (Bunnings sells for about $3.00 for 10M)
Step one :
Remove the plastic seal from inside the bottle cap and place aside for later. Take your Dremel (or tool) and make a hole in the middle of the bottle cap slightly smaller then the tubing. It needs to be very tight or the tube might fall out or water might spill.
Step two :
Make a small air hole some where else on top of cap.

Step three :
Squeeze the tube through the large hole

Step four :
Make a small hole in the seal you put aside earlier and slide back into place inside the Cap.

Step five :
Now measure the tube so it goes up and over your shoulder from a backpack or similar. It must go below chest height then back up to around your mouth. If you just lave it down or level water will pour out. Gravity works, trust me.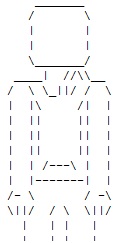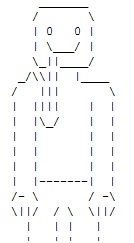 Step six :
Done, enjoy your fluid.
Hope its good enough without my camera, sorry again.