So i finally got back into building my homemade nerf rifle. My goal was to build a springer with some godly ranges that looked like a Barrett m82A1.
The internals of the gun will be nearly identical to the longshot in design. It will have a PETG breech very similar to an angel breech and the bolt section will be removable, so you can completely disassemble the gun. The barrel will feature a screw in feature so that you can replace the barrel with another material (eg brass) if desired. The point to this was to allow for a tighter barrel using 16mm pvc. However, 16mm pvc is too tight for a clip system and the darts must be loaded by hand. Point is you can chose between singled, more powerful fire, or clip-fed, weaker fire.
I hope to put a 20kg or higher load spring in it and am hoping for ranges of at least 80m.
UPDATE 30/05/2011
Comparison against longshot plunger: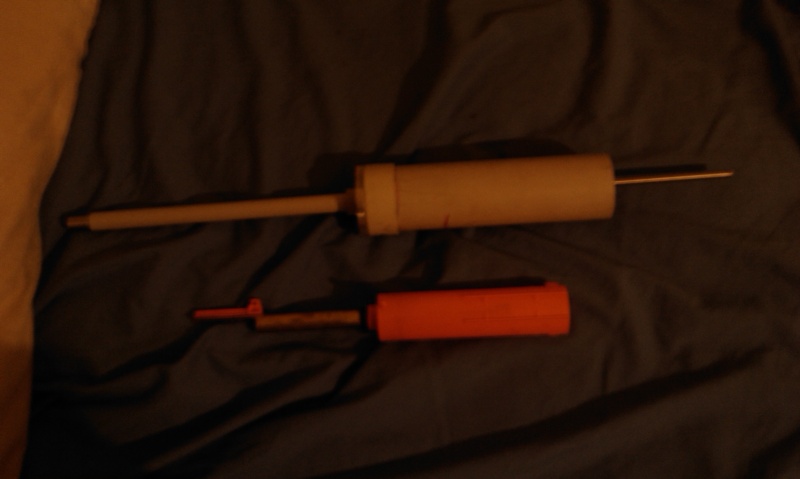 System as it will be in the gun: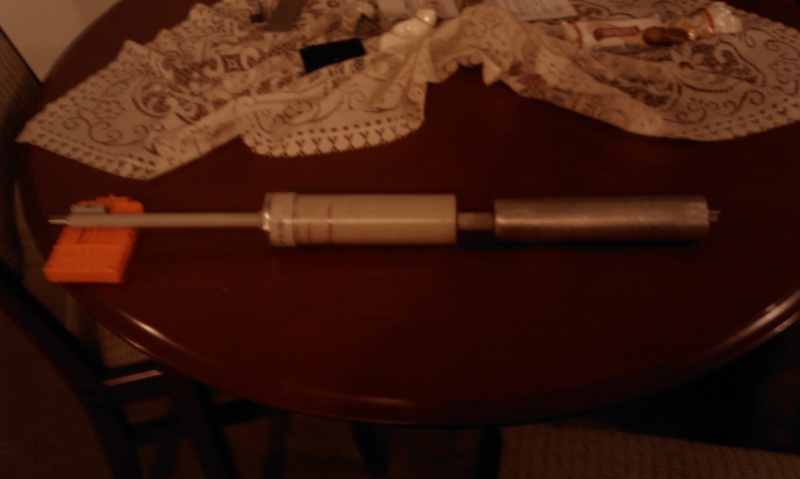 All the parts separated: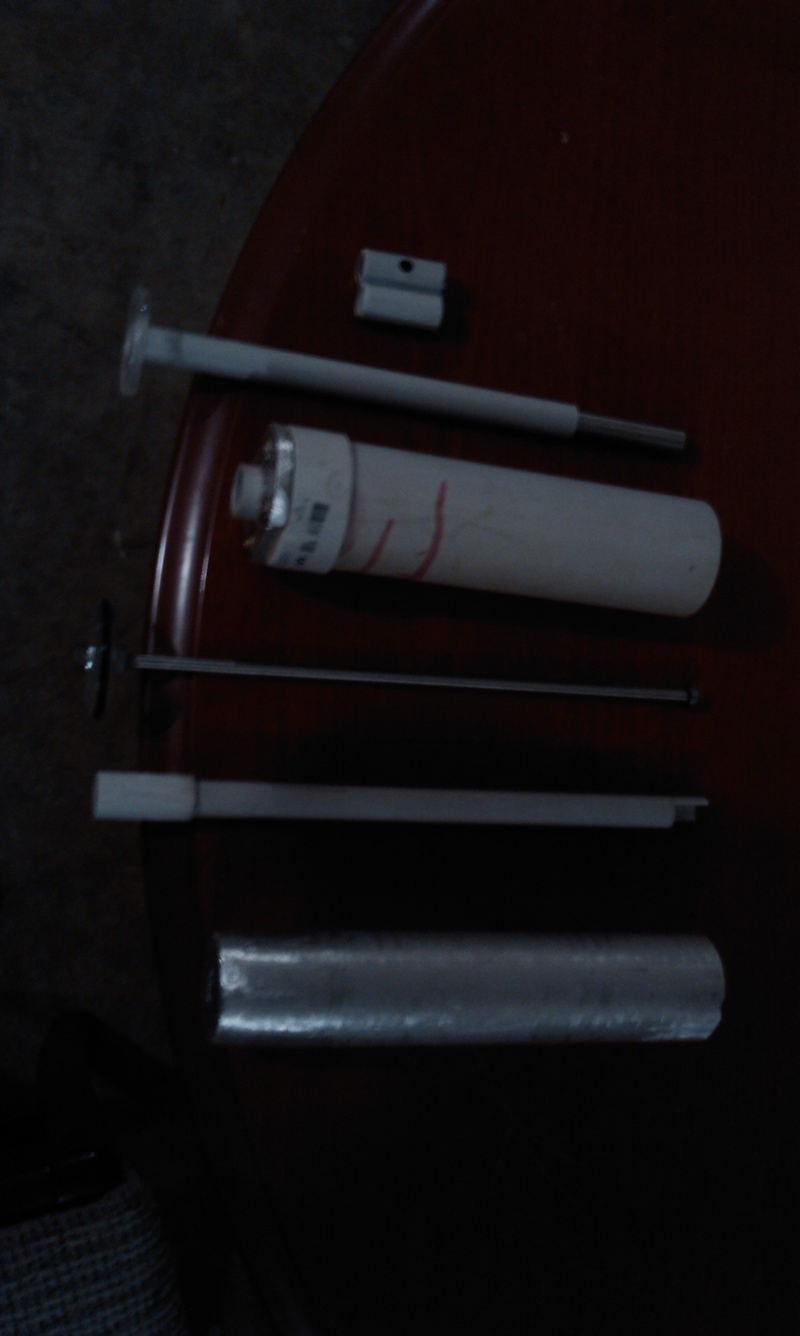 Breech system: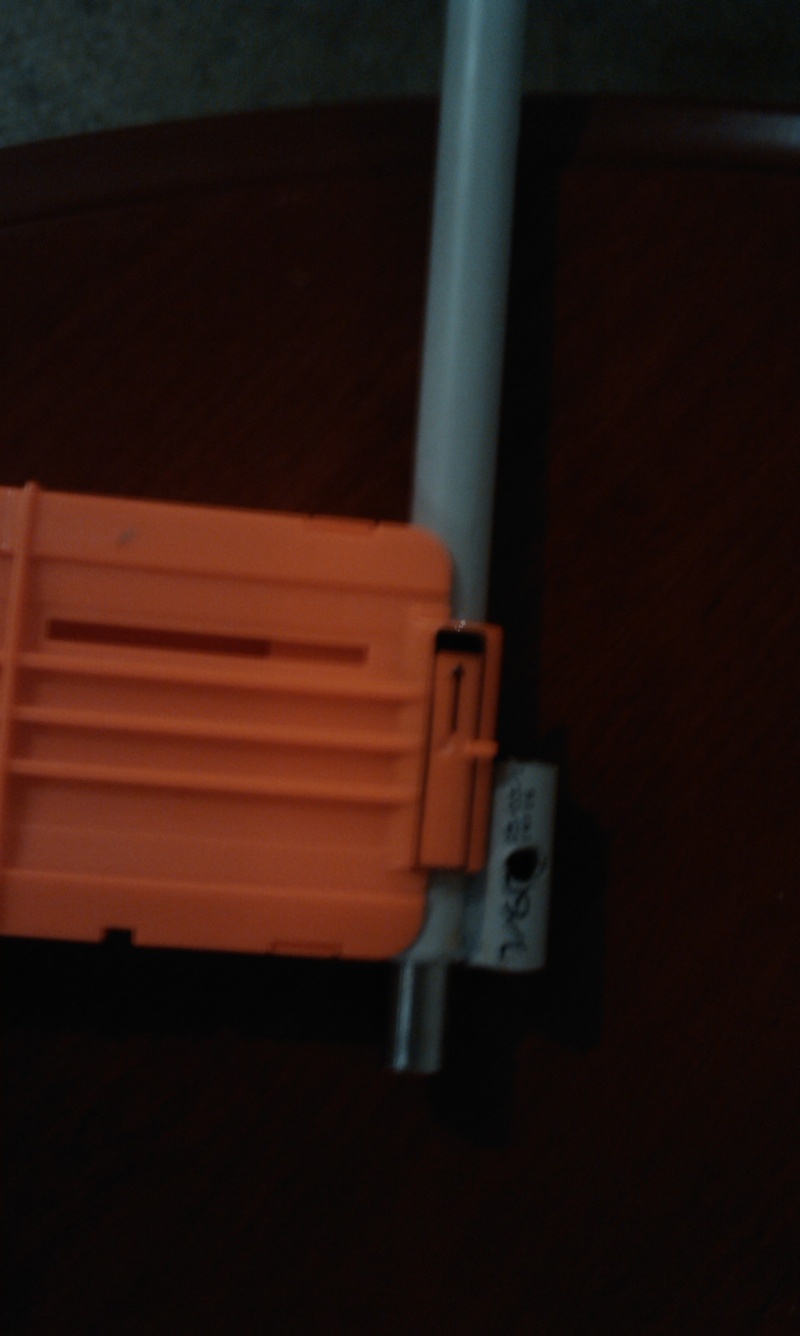 Catch knob and location of catch: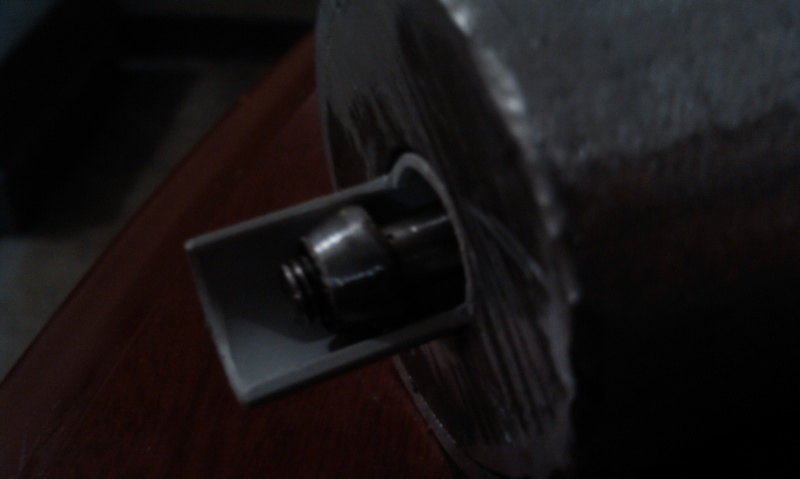 What i have done so far:
Made plunger tube.
Made rear section of breech including bolt attachment, minus bolt.
Plunger rod with catch knob on the back end.
A piece of aluminium tube sitting behind the plunger against which the springs will compress at the front, and the trigger catch will sit at the back (the point of this is to have something strong to hold the spring's force).
I have prepped the material for the catch. (I had to epoxy two pieces of 2mm steel together for a thicker piece).
Again, i will post pictures of all this when i can.
What i have yet to do:
Make bolt.
Make catch and trigger assembly.
Make case including magwell and clip release system.
Make barrels.
I will update this whenever i work on the project.
Last edited by Ungodlyfreak on Mon May 30, 2011 6:08 pm; edited 1 time in total