Barricade Elite! Sweet!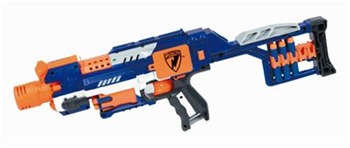 Barriade Elite with shoulder stock and 10 dart holders, 5 on each side I'm guessing.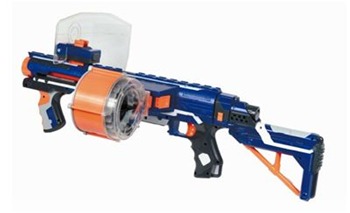 A Nice official shot of the Rampage, the shield looks better than shown in the concept pictures and it comes with a stock like speculated.
A shot of the Retaliator, kind of boring considering the newly released pictures of the Hail fire and Barricade.
And from my previous thread, the Hail Fire.