Hi all,
This thread probably won't interest many people, but I don't really care. In the last few months, I'm noticing more and more (Dad's) on here, that have young children (predominantly girls for some reason!!).
So I thought, what the heck. Why not share your photo's/stories of the kiddies helping out/playing with Nerf, and any blaster's they may have.
This is my daughter Alexya - she was 18 months old when this was taken: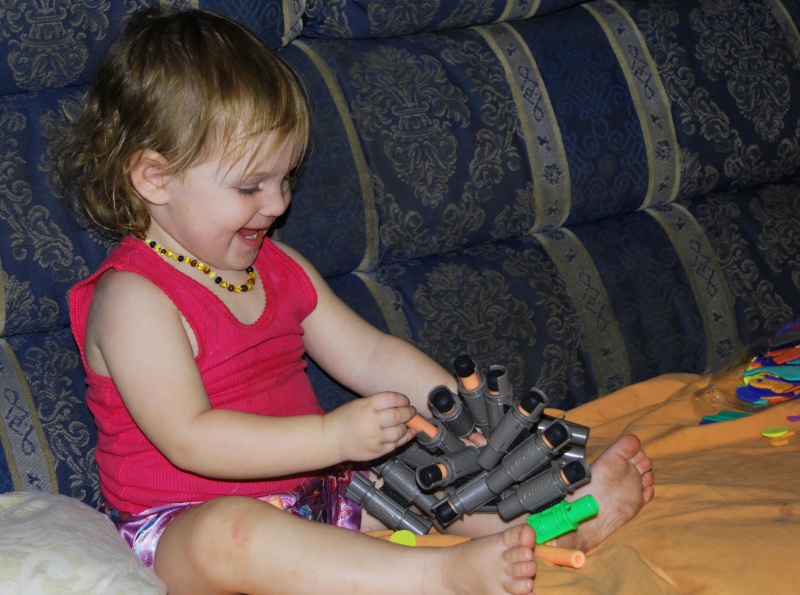 Bub's been reloading and retrieving darts for me since 13 months old, and loves Nerf. Obviously, I only use stock darts and blaster's with her around.
She has now progressed to dart-smithing. Whilst trying to make sili-tipped darts the other night, she insisted on helping/hindering me by passing the sili-tips when it was time to glue them on.
Alexya is 20 months old now, and I'm in the process of painting a reflex for her - from little things, big things grow!!
Cheers,